January 5, 2023

Good morning.
Today's roundup:
1) Google: Links On YouTube Won't Help Your Google Rankings & SEO.
2) Catching Up On Bing Search User Interface & Search Experiments.
3) TikTok Faces US Ban After Discovery that Chinese Officials had Used the App to Spy on US Journalists.
Google has confirmed it is testing a non-DSA option when creating new search campaigns within Google Ads. Ginny Marvin, the Ads Liaison, said on Twitter, "We're running an experiment in the campaign construction flow.
5) Instagram Chief Outlines Key Areas of Focus for the App in 2023.
6) Podcasting's double-digit listener growth finally slowed in 2022.
7) How Facebook's Demise Will Change Digital Advertising – and How Your Brand Can Adapt.
8) SEO Split Test Result: Shortening Title Tags on Product Pages.
9) Google Chrome preparing an option to block insecure HTTP downloads.
10) Podcasting could be in for a rocky 2023.
11) PPC 2022 in review: Performance Max, Apple Search, chaos at Twitter, and more.
12) Most SEOs Aren't Concerned About ChatGPT Threatening The SEO Industry.
More insights to explore…
Demand Generation vs. Lead Generation (and How to Optimize Both for B2B Marketing).
How to Do Keyword Research for YouTube that Gets You Views.
How to Do a Twitter Advanced Search in 2023.
Have an awesome day!
— Itay Paz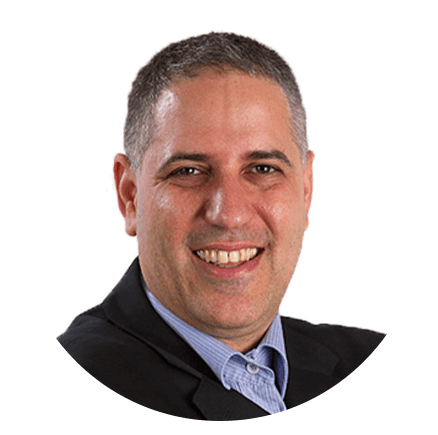 Itay Paz
Founder & CEO
Morning Dough
Follow Itay:
Twitter
/
Facebook
/
Linkedin
---
Advertise // Contact Us // Past Newsletters
Digital Marketing Tools // Digital Marketing Podcasts
Digital Marketing Terms // Digital Marketing Salary
Digital Marketing Consulting // Webinar Consulting
Copyright 2022 Morning Dough. All rights reserved.
POBox 1822, Kadima, 6092000, Israel
Amazon
,
Content Marketing
,
Digital Marketing
,
Ecommerce
,
Facebook
,
Google
,
LinkedIn
,
Meta
,
SEO
,
Social Media Marketing
,
TikTok