June 15, 2022

Good morning.
Today's roundup:
1) Google to pay $100 million to Illinois residents for Photos' face grouping feature.
2) India lines up banks for e-commerce effort to take on Amazon, Walmart.
Online marketplace Etsy is launching a new Purchase Protection program for buyers and sellers on its platform, the company announced on Monday. Starting August 1, buyers on Etsy will be eligible to receive a full refund for purchases that don't match the item description, arrive damaged or don't arrive at all.
4) Snapchat Shares New Data on How AR and Camera Ads Can Help Boost Campaign Performance.
5) Google Will Not Let You Create or Edit Expanded Text Ads Soon.
6) Elon Musk Looks to Exit Twitter Takeover Due to Fake Profiles in the App.
7) Clubhouse's Latest Strategic Shift Points to Concerning Signs for the App's Future.
8) Reddit Launches New 'Meet Your Maker' Marketing Case Studies Series.
9) Pinterest launches Creator Fund in the UK to elevate under-represented creators.
10) Non-game apps need 37% more daily downloads to rank in top 10.
11) Sheryl Sandberg resigns from Meta as ad behemoth reaches crossroads.
12) LastPass' mobile app offers access to your desktop vault without a master password.
More insights to explore…
"TikTok was the only social media platform to show growth": Attest releases UK and US Media Consumption Tracker.
Should You Really "Upgrade" to Broad Match + Smart Bidding in Google Ads?
Prada plans monthly product, NFT drops.
Have an awesome day!
— Itay Paz
Wyoming State Board of Nursing
Virgin Islands Board of Nursing
louisiana state Board of Nursing
Indiana State Board of Nursing
New York State Board of Nursing
South Carolina Board of Nursing
Connecticut Real Estate Commission
Massachusetts Real Estate Commission
Mini Cooper Roadside Assistance
Verizon Wireless Roadside Assistance
The General Roadside Assistance
American Family Insurance Roadside Assistance
Alfa Romeo Roadside Assistance
Mitsubishi Roadside Assistance
Land Rover Roadside Assistance
Direct Auto Roadside Assistance
Acceptance Roadside Assistance
Acceptance Roadside Assistance
USAgencies Roadside Assistance
Dollar Car Rental Roadside Assistance
Range Rover Roadside Assistance
New Jersey Roadside Assistance
Towbusters Roadside Assistance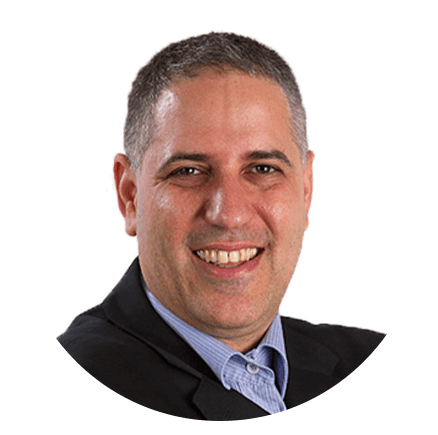 Itay Paz
Founder & CEO
Morning Dough
Follow Itay:
Twitter
/
Facebook
/
Linkedin
---
Advertise // Contact Us // Past Newsletters
Digital Marketing Tools // Digital Marketing Podcasts
Digital Marketing Terms // Digital Marketing Salary
Digital Marketing Consulting // Webinar Consulting
Copyright 2022 Morning Dough. All rights reserved.
POBox 1822, Kadima, 6092000, Israel
Amazon
,
Clubhouse
,
Content Marketing
,
Digital Marketing
,
Ecommerce
,
Facebook
,
Google
,
LastPass
,
LinkedIn
,
Meta
,
Pinterest