July 7, 2021

Good morning.
We've just updated the trending products to sell or promote online going into the second half of 2021 and towards 2022.
Today's roundup:
1) This popular web hosting service left 800m records exposed online.
2) WhatsApp Business users will soon be able to hide from needy customers.
3) Etsy acquires Elo7, known as the 'Etsy of Brazil,' for $217M.
On the heels of Etsy's huge deal to acquire Depop to open the door to more social selling, target younger users and deeply expand in Europe, the crafty marketplace has announced another significant deal to build out its reach, this time in Latin America. Etsy has announced that it will acquire Elo7 — commonly referred to as the "Etsy of Brazil" for its popular marketplace for crafty creators — for $217 million.
Etsy was already active in Brazil, but Elo7, one of the 10 biggest e-commerce sites in the region with 1.9 million active buyers, 56,000 active sellers and some 8 million items for sale, will give Etsy a significantly bigger presence in the market.
4) Google local Q&A related to your search feature.
5) Companies can use fake twitter testimonials for Facebook ads, despite policies that forbid 'misleading claims'.
6) Finance app installs grew 31% in 2020.
7) From T-Shirts to high fashion: how to start a Shopify clothing business in 2021.
8) Finally, Telegram launches group video call – But is it a bit late to the party?
9) Google AdSense link units fully retired.
10) Why sex sells… more than ever.
11) What TikTok mean when they say 'Don't Make Ads'.
12) Hackers compromised Microsoft support agent to launch attacks against customers.
13) LinkedIn released its business 2021 magazine.
14) O2O Commerce: How to conquer retail's trillion-dollar opportunity with online-to-offline.
15) Google TV home screen gains autoplaying video ads.
16) 2021 state of influencer rates report.
17) Twitter Carousels & Google Search: An experiment (real data), how measurement works & more.
18) How to test your way to better Instagram Ads and conversions.
19) 8 ways smaller newsrooms can make audio pay.
20) 12 Tips to create a compelling YouTube channel trailer.
More insights to explore…
Who influences the influencers?
How to go viral on social media? Attack a political opponent, study says.
7 Facebook ad techniques for B2B.
Inside the shady world of influencers promoting cryptocurrency.
Have an awesome day!
— Itay Paz
San Luis Obispo is in What County?
60000 a year is how much an hour?
Colorado State Department Of Health
European Wax Center Corporate Office
KIA Roadside Assistance Number
Marriage License in Connecticut
Target Human Resources Phone Number
Minnesota Department of Health Phone Number
How much is Tennessee fishing license?
Google Pay Customer Care Number
Switzerland Borders What Countries?
What is the capital of Australia?
Amazon Germany Corporate Office
Customer Service Number for Sprint
Customer Care Number for HP Gas
Https www Myfonts Com Whatthefont Crop
Additional Related Links:
Trending Products to Sell Online
Etsy acquires Elo7, known as the 'Etsy of Brazil,' for $217M
Best Local store Marketing Ideas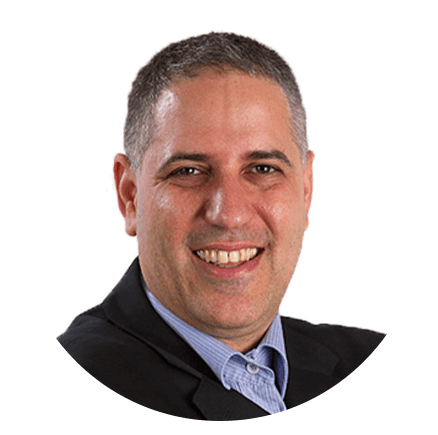 Itay Paz
Founder & CEO
Morning Dough
Follow Itay:
Twitter
/
Facebook
/
Linkedin
---
Advertise // Contact Us // Past Newsletters
Digital Marketing Consulting // Webinar Consulting
Copyright 2021 Morning Dough. All rights reserved.
POBox 1822, Kadima, 6092000, Israel
AdSense
,
Digital Marketing
,
Ecommerce
,
Etsy
,
Google
,
Hosting
,
LinkedIn
,
Social Media Marketing
,
Telegram
,
TikTok
,
WhatsApp