May 13, 2021

Good Morning.
Today's roundup:
1) Google AdSense Pauses Related Search Experiments.
Follows similar cryptocurrency moves by other retailers, ecommerce giant eBay has signaled it is open to the idea of accepting payments using cryptocurrencies such as Bitcoin on its site.
"We are always looking at the most relevant forms of payment and will continue to assess that going forward. We have no immediate plans, but it (cryptocurrency) is something we are keeping an eye on," eBay told Reuters.
3) Google announces it uses spam fighting AI.
4) YouTube allows videos to be sampled by default.
5) Microsoft Advertising to treat phrase match the same way Google Ads does.
6) Check out Chrome's upgraded picture-in-picture mode.
7) 63% users willing to accept light, non-intrusive ads: How publishers can reconfigure their advertising strategies.
8) Microsoft to fully remove Adobe Flash from Windows 10 in July.
9) Amazon says its ad-supported video reaches more than 120 million viewers a month.
10) Pinterest data shows searches for a post-pandemic life are on the rise, with Gen Z leading the way out.
11) Twitter will now let anyone with 600 or more followers host its audio Spaces on mobile.
12) Most SEOs use DNS or HTML verification in Google Search Console.
13) Brands value domain authority because they mistakenly think google values DA.
14) Google: Embedded links in featured snippets is a bug.
15) Top media buyers on the 7 biggest trends they see impacting TV's upfronts.
16) Ecommerce Insights from China's Pinduoduo.
17) Audio killed the video star: Why the new king of content.
18) How to report a Google search indexing issue.
19) WordPress saves creative Commons search engine from shutting down.
20) Why should the marketers and leaders transition business to AR and VR technology.
More insights to explore…
How understanding the economics of attention can help small businesses stand out.
5 Challenges ecommerce brands are facing in 2021 (with solutions).
Conversion hacks – CRO unlocked [Neil Patel Video]
How to sell on WhatsApp? The guide anyone can use.
6 Steps to help you decide whether to optimize your failed content.
Have an awesome day!
— Itay Paz
How to start a dropshipping business?
How digital marketing will change?
How to manage your social media team remotely?
Best time to post on Social Media
How does Quora Get Millions of Visitors?
How long should meta description be?
What is Google People Also Ask Box?
Why does Your Website Have a Hight Bounce Rate?
What tools check website for trackers?
What are Google AdSense Hints?
Biggest threats content marketing success
How to measure influencer marketing ROI?
Which company uses the most of your personal data?
What is Contextual Advertising?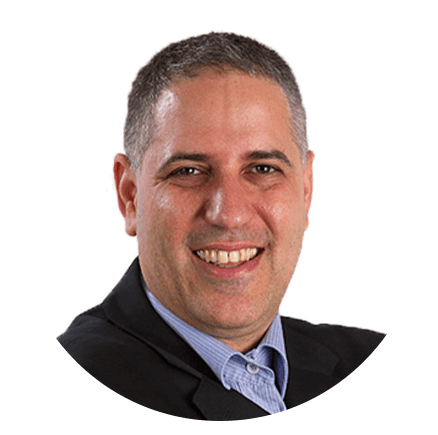 Itay Paz
Founder & CEO
Morning Dough
Follow Itay:
Twitter
/
Facebook
/
Linkedin
---
Advertise // Contact Us // Past Newsletters
Digital Marketing Tools // Digital Marketing Podcasts
Digital Marketing Terms // Digital Marketing Salary
Digital Marketing Consulting // Webinar Consulting
Copyright 2022 Morning Dough. All rights reserved.
POBox 1822, Kadima, 6092000, Israel
AdSense
,
Amazon
,
Chrome
,
Digital Marketing
,
Ebay
,
Ecommerce
,
Google
,
Microsoft
,
Pinterest
,
Publishers
,
SEO