June 8, 2021


Good Morning.
Today's roundup:
1) Amazon Prime Day kicks off on June 21st.
2) The email marketing periodic table: manage deliverability and optimization like a scientist.
3) eBay and PayPal finally break up for good.
You may have heard that CPA is coming to ClickBank. Today, after significant development and a booming pilot, we're happy to report that ClickBank CPA (cost per action) is finally here.
It's available now for all qualifying vendors who want to offer CPA commissions to interested affiliates!
According to Ashley Langevin, senior product manager, CPA on ClickBank (or CPA on CB) is unlike any feature on the market today:
"CPA is a really common commission model in the world of affiliate marketing. And there's a typical, traditional way that CPA has been handled by other affiliate networks. But I'm very excited to say that we've broken that mold by leveraging ClickBank's unique model to create a CPA experience like you've never seen before," she said.
5) Etsy targets Gen Z shoppers with $1.6 billion Depop acquisition.
6) New announcements from Google Marketing Livestream 2021.
7) Ecommerce channel ad spending surges forward.
8) Google shares how it ranks news sources: Transparency is "a major factor".
9) A new collective will share a podcast feed to make money off Clubhouse and Twitter Spaces.
10) Google sent 2.9 million manual webspam actions in 2020, less than previous years.
11) Updated cumulative layout shift metric is live in Google Search Console.
12) Twitter to begin pilot testing Fleet ads.
13) Google launches new ad formats for local campaigns and pickup later option for local inventory ads.
14) $50 Million of revenue in one year: Ann McFerran's journey to becoming a Shopify beauty mogul with Glamnetic.
15) How to get backlinks for a new site with no money.
16) Google page experience & core web vitals label/icon – will it go live?
17) Google: Deleting a sitemap won't stop us crawling your site.
18) Amazon is now letting Indians read magazine articles in its shopping app.
19) Google now lets users block FLoC – but it's not easy.
20) 9 Tactics for creating killer lead generation headlines.
More insights to explore…
20 Creative YouTube video ideas you should use in 2021.
How to create unique gift guides for ecommerce content.
Lessons from building a 100-person content marketing team.
Have an awesome day!
— Itay Paz
Test Website on Different Screen Sizes
Best Digital Marketing Conferences
Internet Digital Marketing Checklist
Digital Marketing Manager Salary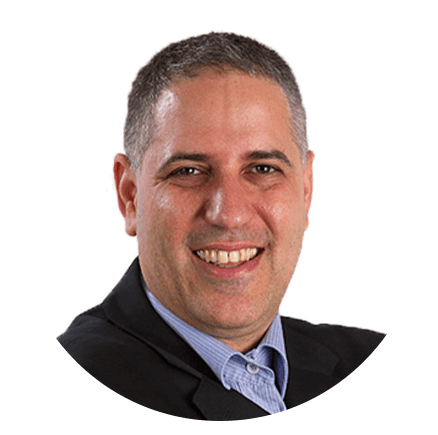 Itay Paz
Founder & CEO
Morning Dough
Follow Itay:
Twitter
/
Facebook
/
Linkedin
---
Advertise // Contact Us // Past Newsletters
Digital Marketing Tools // Digital Marketing Podcasts
Digital Marketing Terms // Digital Marketing Salary
Digital Marketing Consulting // Webinar Consulting
Copyright 2022 Morning Dough. All rights reserved.
POBox 1822, Kadima, 6092000, Israel
Affiliate Marketing
,
Affiliates
,
Amazon
,
Backlinks
,
ClickBank
,
Ebay
,
Ecommerce
,
Etsy
,
Google
,
Google Search Console
,
Online Events