March 9, 2023

Good morning.
Today's roundup:
1) Bing Summarized From Sources & The Web Answer Box.
2) Bing's AI Algorithm: Insights From Fabrice Canel's Pubcon Keynote.
3) Google Search People Also Ask Showing Less Often.
4) Bing Webmaster Tools Adding Bing Chat & Index Coverage Reporting.
Fabrice Canel from Microsoft Bing announced at PubCon that Bing Webmaster Tools would get two new features. First is the Bing Chat integration, and the second is the index coverage report.
5) Chrome FLEDGE Update Provides Hope For PPC & SEOs.
6) GA4 'auto-migration': Here's why you should opt out.
7) New Analytics user access management changes in Google Ads.
8) YouTube's Priorities For 2023: New Ways To Make Money, AI Tools.
9) LinkedIn Provides New Segmentation Options for its Company Engagement Report.
10) Google's John Mueller On Rewriting Your Content With ChatGPT.
11) Behind Media Minds Video Series: Zeta Global's David Steinberg Gives His Take on The Marketing Industry's Future.
12) Email Marketing Trends for 2023: Competitive Differentiators.
More insights to explore…
Amazon Video Ads Certification launches on the learning console.
Unlocking the power of AI: 6 lessons from AP for publishers.
ChatGPT for link building: A primer.
Have an awesome day!
— Itay Paz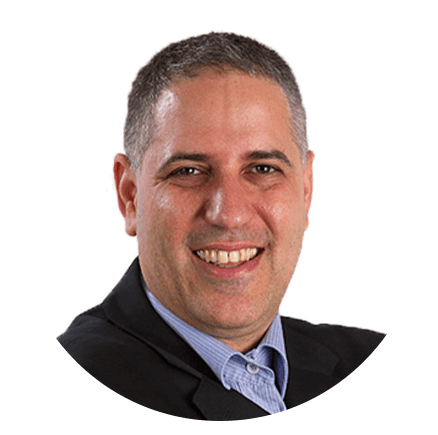 Itay Paz
Founder & CEO
Morning Dough
Follow Itay:
Twitter
/
Facebook
/
Linkedin
---
Advertise // Contact Us // Past Newsletters
Digital Marketing Tools // Digital Marketing Podcasts
Digital Marketing Terms // Digital Marketing Salary
Digital Marketing Consulting // Webinar Consulting
Copyright 2022 Morning Dough. All rights reserved.
POBox 1822, Kadima, 6092000, Israel
Amazon
,
Content Marketing
,
Digital Marketing
,
Ecommerce
,
Facebook
,
Google
,
LinkedIn
,
Meta
,
SEO
,
Social Media Marketing
,
TikTok