May 31, 2021


Good Morning.
Today's roundup:
Apple has announced the launch of their new performance partner program for their podcasts subscription, also known as the affiliate program.
2) Google's latest Chrome update brings some great new features – especially for Linux users.
3) Google: Why fixing core web vitals already boosts rankings.
4) Google: Complaining on twitter about content not being indexed won't help.
5) You can join Twitter's Clubhouse-like Spaces rooms from a browser starting Wednesday.
6) YouTube will start inserting ads into non-monetized content, updates rules around facial recognition.
7) Google: New ways to grow your app business and connect with users.
8) Subcultures are the new demographics.
9) 7 Features you need in a bulk email service [+ top 5 best providers].
10) Facebook Australia pays more tax in 2020 despite profit and revenue decline.
11) Do large publishers have an unfair advantage in Google search?
12) How 'Zoom' became the 'Kleenex' of video calling.
13) The evolution of search at Pinterest.
14) How to structure marketing videos for success.
15) The importance of retweeting content on Twitter.
16) Writing Facebook ads for sensitive products and services.
17) Some publishers will lose access to Google Ad Manager this year. Here's why that matters.
18) Snapchat introducing public profiles for businesses.
19) Dynamic search ads guide: What are they and when should you use them?
20) 18 Fundamental ecommerce SEO tips for driving sales through search engines.
More insights to explore…
Your secret mental weapon: 'Don't let the perfect be the enemy of the good'.
The customer avatar worksheet: finally, get clear on who you are selling to!
25 One-page website examples you should learn from.
Have an awesome week!
— Itay Paz
What is Customer Acquisition Cost
What is Customer Acquisition Cost
What is a Good Click Through Rate
What are Google Local Service Ads
Solar Panels Affiliate Programs
What is Two Tier Affiliate Program
Car Renting Affiliate Programs
Senior Citizens Affiliate Programs
Restaurants Affiliate Programs
Fitness Equipment Affiliate Programs
Trending Products to Sell In 2021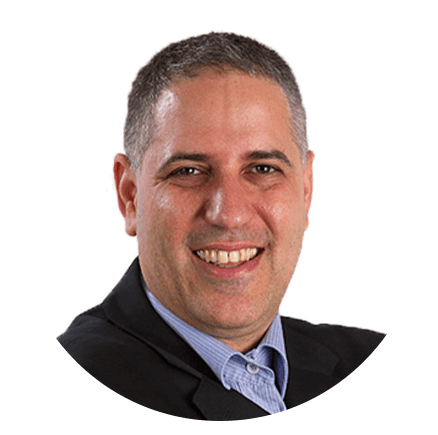 Itay Paz
Founder & CEO
Morning Dough
Follow Itay:
Twitter
/
Facebook
/
Linkedin
---
Advertise // Contact Us // Past Newsletters
Digital Marketing Tools // Digital Marketing Podcasts
Digital Marketing Terms // Digital Marketing Salary
Digital Marketing Consulting // Webinar Consulting
Copyright 2022 Morning Dough. All rights reserved.
POBox 1822, Kadima, 6092000, Israel
Apple
,
Digital Marketing
,
Ecommerce
,
Facebook
,
Google
,
Google Ads
,
Pinterest
,
Publishers
,
SEO
,
Social Media Marketing
,
Twitter