May 7, 2021

Good Morning.
Today's roundup:
Apple could soon be going to court in the US over the 'Buy' button in its iTunes store as it potentially misleads consumers into believing they actually own the digital items they've purchased.
As first reported by The Hollywood Reporter, the iPhone maker could be facing a putative class action lawsuit in Sacramento, California unless the case gets dismissed or settled out of court.
2) Amazon is making in-garage delivery an option for all grocery delivery orders, now in over 5,000 cities.
3) Facebook introduces a new miniplayer that streams Spotify from the Facebook app.
4) Facebook and Google are failing to crack down on scam ads, new research suggests.
5) China's ecommerce giant JD.com starts paying some staff in digital yuan.
6) Roku warns YouTube TV customers that service could go dark due to Google's "Monopoly" moves; "Disappointed" YouTube says it is bargaining in good faith.
7) Snapchat daily average users grow 22%.
8) 7 potent insights, ideas and resources for your newsroom newsletter.
9) Streaming summer: 79% of Americans plan to stick with streaming TV.
10) How Google knows which content belongs to the same author.
11) 10 Biggest differences between Yandex & Google SEO.
12) Most marketers expect to attend in-person conferences by early 2022.
13) Microsoft Bing tests related search suggestions in sticky footer.
14) Google My Business messaging 101 (Includes Examples).
15) Publishers like The Guardian become conscientious FLoC objectors, as The New York Times and others open to testing the controversial tech.
16) How to run Pandora music ads.
17) Google image searches box with bell icon for updates.
18) B2B Sales Guide: Definition, strategies, and successful examples.
19) How to create conversion-boosting pop-ups that aren't annoying.
20) Time to Shine: How to create a press kit that gets publicity in 2021.
More insights to explore…
4 Failure lessons from the first 4 episodes of flops.
6 Steps to executing an efficient SEO clean-up strategy.
How offering bundles doubled Lume Cube's average order value.
10 Customizable signup form examples for easier conversions.
How to get Yelp reviews & improve your online standing.
Have an awesome weekend!
— Itay Paz
Best Free Video Editing Software
Content Grouping in Google Analytics
What does a Digital Marketing Manager do?
Google Search Console Structure
How to Get a Knowledge Panel for Your Brand Even Without Wikipedia?
How to Get into Digital Marketing Without Experience?
Director of Digital Marketing Salary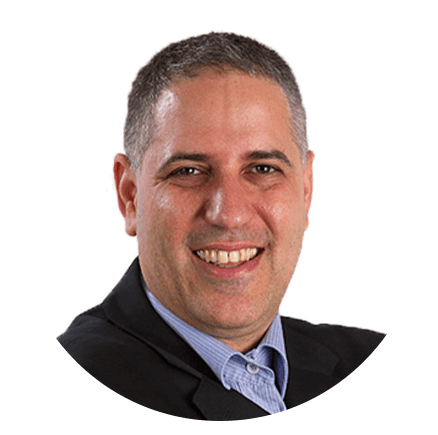 Itay Paz
Founder & CEO
Morning Dough
Follow Itay:
Twitter
/
Facebook
/
Linkedin
---
Advertise // Contact Us // Past Newsletters
Digital Marketing Tools // Digital Marketing Podcasts
Digital Marketing Terms // Digital Marketing Salary
Digital Marketing Consulting // Webinar Consulting
Copyright 2022 Morning Dough. All rights reserved.
POBox 1822, Kadima, 6092000, Israel
Apple
,
Digital Marketing
,
Facebook
,
GMB
,
Google
,
SEO
,
Snapchat
,
Social Media Marketing
,
Video Marketing
,
Yandex
,
Yelp