July 13, 2022

Good morning.
Today's roundup:
1) Google's Interesting Finds SERP Feature Goes Missing From The Search Results – Maybe It Wasn't Interesting To Users Anymore.
2) Twitter Adds Back Nofollow Attributes To Links.
Amazon has agreed to simplify the process of canceling Prime in Europe, meaning customers in the region will be able to end their subscription in just two clicks, the European Commission has announced. The changes, which were implemented as of July 1st, should bring to an end the "multiple pages" filled with "distracting information" and "unclear button labels" that Amazon has previously used to add friction to the cancellation process.
4) TikTok Scales Back Live-Stream Commerce Ambitions, Which Could Be a Big Blow for the App.
5) Google Creates a Landing Page with Major Ranking Updates Timeline.
6) Instagram Expands Access to Reels Templates, Adds New Music Recommendations for Reels Clips.
7) Google News Showcase continues to grow in the UK.
8) Mastercard SpendingPulse: US Retail Sales Up 9.5% YoY in June.
9) TikTok abandons ecommerce expansion in Europe and US.
10) In-app consumer spending stalls during first half 2022.
11) Google Clarifies Course Structured Data Requirements.
12) Midcore games now account for 37% of US mobile game revenues.
More insights to explore…
Gen Z's hunger for 2010s nostalgia is giving Tumblr a new lease of life.
Online Ad Slump Won't Be a Blip for Google, Facebook, Others.
DDoS attack trends for 2022 Q2.
Have an awesome day!
— Itay Paz
Department of Public Safety Appointment
Visionworks Cancel Appointment
Driver License Appointment Fort Lauderdale
Cleveland Clinic Same Day Appointment
CVS Booster Vaccine Appointment
City Toyota Service Appointment
Iowa Department of Transportation
Texas Department of Transportation
Idaho Department of Transportation
Colorado Department of Transportation
Minnesota Department of Transportation
Arizona Department of Transportation
Oregon Department of Transportation
Wyoming Department of Transportation
North Carolina Dept of Unemployment Login
South Carolina Unemployment Login Acuity
Boost Mobile My Account Login Pay Bill
Ulta Ultamate Rewards Mastercard Login
PA Pandemic Unemployment Portal Login
Quest Diagnostics Career Portal Login
US Post Office Job Application Login
Florida Unemployment Benefits Login
My Comenity Bank Card Account Login
Southwest Airlines Chase Card Login
My Oregon Health Plan Account Login
Costco Visa Citi Credit Card Login
Maryland Health Connection Sign In
Ohio PUA Unemployment Login Portal
Wayfair Comenity Credit Card Login
Kentucky Medicaid Member Services
Wellsfargo Online Banking Sign On
Login Kentuckentucky Unemployment
LLBean Mastercard Online Payment
ADP Workforce Now Employee Login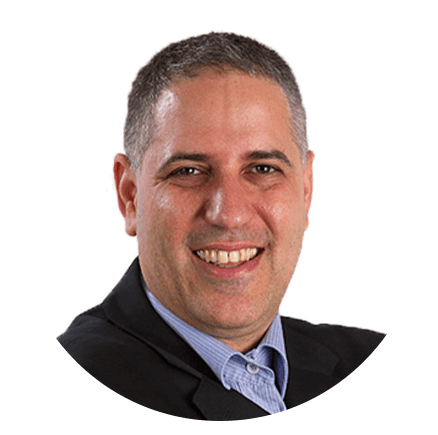 Itay Paz
Founder & CEO
Morning Dough
Follow Itay:
Twitter
/
Facebook
/
Linkedin
---
Advertise // Contact Us // Past Newsletters
Digital Marketing Tools // Digital Marketing Podcasts
Digital Marketing Terms // Digital Marketing Salary
Digital Marketing Consulting // Webinar Consulting
Copyright 2022 Morning Dough. All rights reserved.
POBox 1822, Kadima, 6092000, Israel
Amazon
,
Amazon Prime
,
Content Marketing
,
Digital Marketing
,
Ecommerce
,
Facebook
,
Google
,
Google News
,
Instagram
,
LinkedIn
,
Mastercard