November 4, 2021

Good morning.
Today's roundup:
1) Google News Showcase is launching in Canada.
2) Top European publishers on TikTok: Daily Mail takes the lead.
3) Most Profitable Business Models for Agencies: According to 20 Agencies.
There is no one-size-fits-all agency business model. 20 agency owners share the pros and cons of their pricing models.
If you are like most agency founders, you probably started as a freelancer or a consultant.
You found yourself in demand with more work than you could handle alone. So, you started an agency.
But, you quickly realized that scaling and running an agency is VERY different from being a freelancer.
The biggest barrier to growth for most agencies is their business model. It needs to be financially viable to not only keep the lights on but ensure you have the necessary team and resources in place to deliver quality work.
In this post, we're sharing a framework to help you find a profitable agency business model.
4) Clubhouse Adds Pinned Links to Provide More Context in Rooms.
5) MRC accredited: Building trust in Pinterest Advertising.
6) Google Says Non-AMP Page Throttling & Other AG Paxton's Claims Baseless.
7) Shopify: The Birds, the Bees, and the Business of Selling Sex Toys Online.
8) TikTok and Snap want to prove they're not Facebook.
9) LinkedIn Engagement Continues to Grow, Ad Revenue Rising Amid Economic Recovery.
10) Google Ads App Campaigns Don't Require Deep Linking.
11) Twitter Rises to 211 Million Active Users, Though Longer Term Growth Targets Looking Harder to Reach.
12) 4 YouTube series to watch on Google for Creators.
More insights to explore…
How The LinkedIn Algorithm Works & Optimizing for It.
13 Effective Ways to Reduce Your Google Ads CPA.
Google's Quality Raters Guidelines Demystified for SEOs.
Dynamic Search Ads Explained & How Best to Use Them in Your Strategy.
Have an awesome day!
— Itay Paz
Indiana State Board of Nursing Phone Number
New Jersey Pharmacy License Verification
100 Winchester Circle, Los Gatos, California 95032-1815, United States
What Is the Capital City of Denmark?
Apple Card Customer Service Phone Number
Expedia Customer Service Phone Number
Unemployment Number Columbus Ohio
DMV Hogan Road Jacksonville Fl
Geico Fax Number for Cancellation
Board of Nursing NJ Phone Number
Contact Florida Department of Health
State Farm Roadside Assistance
Where Is American Airlines Headquarters?
NYS Department of Health Phone Number
Connecticut Department of Motor Vehicles
Progressive Insurance NAIC Number
Arizona Game and Fish Phone Number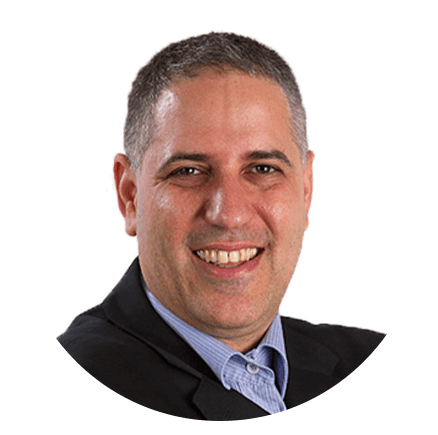 Itay Paz
Founder & CEO
Morning Dough
Follow Itay:
Twitter
/
Facebook
/
Linkedin
---
Advertise // Contact Us // Past Newsletters
Digital Marketing Consulting // Webinar Consulting
Copyright 2021 Morning Dough. All rights reserved.
POBox 1822, Kadima, 6092000, Israel
Amazon
,
Apple
,
Clubhouse
,
Content Marketing
,
Digital Marketing
,
Ecommerce
,
Facebook
,
Google
,
Google News Showcase
,
LinkedIn
,
SEO