SOCIAL MEDIA MARKETING
What is the Clubhouse App and Why is Everyone Talking About It?
Just when you thought you had enough social media profiles, yet another new platform was created. It's called Clubhouse and many consumers are going crazy over this new invite-only app, and here's why.
Trends Are Shifting
It's no secret that 2020 was … interesting. But during the lockdown, many people turned to finding a hobby and improving themselves and their skillsets. This trend continued into 2021 and many found value in Clubhouse as it allowed them to do just those things: improve their skillsets while also expanding their list of connections to form strong partnerships, especially for business owners. So no, Clubhouse is not just for A-list celebrities. It's for everyone.
Rather than being a picture-based social media platform like Facebook or Instagram, Clubhouse is more like Zoom and a podcast had a baby. While yes, it may only be an invite-only app (for now), once you're a member, you have the ability to enter chatrooms of those you follow where they'll be providing insight, tips, tricks, and answering questions on the topics you're most interested in. You can also open these chatrooms yourself, so if you're an industry expert, you can answer your follower's questions in real-time. So, gone are the days where you have to do your hair or makeup and throw on a nice top. These are completely audio-based chatrooms that you can join and exit at any moment. No more awkward video calls or no one "liking" your photos. Just an audio format that can still allow listeners to "raise their hand", enhance their knowledge, and grow their network. Plus, there's no need to wait weeks or months for a response from a professional. You can have your eager questions answered right away.
How the Clubhouse App Works?
As of right now, Clubhouse is an invite-only app that can be downloaded through the App Store or Google Play. When someone joins the app, they are automatically given an invitation that they can send to someone using their phone number. The more people join chatrooms or open their own chatrooms, the more invites they'll be able to send to others. If you're still waiting for your invite, don't worry; you can still reserve the username that you want before officially joining!
When it comes to personalizing your profile, you can choose a profile picture, and edit your bio. Your bio isn't going to be as fancy as it is on Instagram. There are no options (as of yet) to link to your website or add emojis. This means that it really needs to capture people's attention and get straight to the point. People will also be able to see how many people you follow, and how many followers you have.
But, just because you can't add links to your Clubhouse bio, you can still add other social platforms to your profile through settings. This gives you an option for adding your Twitter, Instagram, Facebook or TikTok account.

Using the Clubhouse App to Grow Your Business
Clubhouse is undoubtedly still in the testing phases right now, but the app is a great place for those wanting to establish and reach new goals for 2021, particularly business owners with clear short or long-term goals in mind.
What Ways Can You Use Clubhouse App?
I'm being cautious with my consumption of the app. I mean, there are only so many hours in the day and with my limited ability to multitask, I've found it quite difficult to stay on task while, at the same time, fully listening to what's going on in Clubhouse.
The way the algorithm works is, the app will share with you the initial chats that are garnering the most listeners while also catering to your interest. The interest is gathered when you actually select your interests during the onboarding stage. For example, the groups that hit me first when I open the app include Entrepreneur Millionaire Secrets, Success vs. Sacrifice, Power of Social Media, and General E-commerce and Branding Talk. Each room has anywhere from 200-1200 people listening at one time.
When I enter the Entrepreneur Millionaire Secrets channel, there are a ton of value bombs being provided within the chat to myself, and the other 1,200 Clubhouse users that are tuning in. I also have the ability to easily learn more about a user by clicking on their icon to view their profile.
As it stands today, I cannot direct message (or DM) on the app, but by viewing a user's profile, I can easily access their Instagram profile or Twitter profile in case I wanted to ask a question or directly connect.
I think the best way to describe the platform is; it's a cross between podcasting and conference calling. You can be a passive listener and tune in while driving to work or while you're at the gym, or you can be a full-on moderator that creates a room and guides the conversation on whatever topic you'd like to talk about that day.
Frequently Asked Questions  
Since Clubhouse is such a new social media platform, the general public may have some questions about its purpose. My team and I, prior to learning of its beneficial aspects for our business, had no idea what Clubhouse was. With the increasingly digital world we live in, it seems as if a new application is launched on a daily basis. It can be hard to keep up.
But I'm glad I did! Clubhouse has hosted so many great conversations. Not only have I had the opportunity to host, but I've also just listened to experts for motivation and inspiration in my own business.
Before joining the app, I had questions. My team also had similar inquiries. Here, we have listed some of the most frequently asked questions about the Clubhouse app and we have taken it upon ourselves to give you the answers you might be looking for!
What is Clubhouse?
Clubhouse is a social media application that was founded in 2020 by Rohan Seth and Paul Davison. It first emerged and gained prominence during the beginning of the COVID-19 pandemic in March of last year. As of today, there are over 6 million users worldwide. The platform uses only audio – there is no video or picture component. It allows users to create, enter and listen to conversations. It's essentially like being a fly on the wall, listening to others have discussions about particular topics, or perhaps even nothing in particular.
Can anyone use the app?
As of right now, Clubhouse is invite-only. The exclusive, but growing app, allows new users to invite one friend after joining. After creating their own groups, or participating in conversations, a user will have more opportunities to invite friends. The app is slowly but surely growing, and Clubhouse has said it does intend to open up the platform for everyone.
Is it available on Android?
Unfortunately, Clubhouse is only available on the iOS system. If you have an iPhone, you can download the social media platform from the App Store. There are plans to make the application available to Android in the future, but there is no set date as of right now.
How do I create an account?
Once you have received an invitation, you will need a username and a photograph to complete the signup process. Clubhouse requires you to use your real name and you cannot remain anonymous. Similar to other social media platforms, it asks for access to your phone's contact list. This allows the app to help you connect with others who have Clubhouse – it gives you the ability to follow them and vice versa.
If you don't have an invitation, you can still download the app and join the waitlist.
How do I navigate through the app?
You can either choose to create your own "rooms" or join others. If you want permission to speak in another person's call, you can 'raise your hand' by tapping on the icon. There are three options when creating your own room: an open room (available for everyone to join), a social room (available to your following and followers), or a closed room (only people you choose).
It is important to remember that Clubhouse is an audio-only application. Don't expect video calls or picture postings with captions – it's more like being in a telephone conference call with complete strangers, your idols or your very best friends. The company you find yourself with will differ in each room.
Why do people use it?
Like many social media platforms, Clubhouse has its benefits. Each room is temporary, meaning that after the call is over, all information disappears. As of right now, there is no feature to record or store conversations. One of the main reasons people are currently using Clubhouse is that it is a great networking opportunity. Want to get insight from some of the leading names in your industry? Chances are, there's "room" for that with Clubhouse.
Is Clubhouse free?
Yes! As of right now, Clubhouse is completely free to use. Once you have received your invite, you will have universal access to every feature on the app!
How is Clubhouse beneficial to me and my business?
Elon Musk, Mark Zuckerberg, Oprah Winfrey and Drake are just some of the names of those who have already appeared on Clubhouse. If you are looking to connect with or obtain exclusive insight from some of the most motivational people in the world, chances are you have a great opportunity to do so with Clubhouse. You also have an opportunity to discuss your own skills and business within the application.
By creating your own room and discussing what your business has to offer, you could potentially be promoting and growing your company in the social sphere.
How Clubhouse Can Help Merge the Gap In Your Business?
As the co-founder of Merged Media, I can see the value Clubhouse has for business owners like myself. I want the opportunity to discuss business ideas and concepts with like-minded people. I also want to be able to share my views on digital marketing and demonstrate the benefits of incorporating those tactics into developing marketing strategies.
Looking forward to catching up with you on Clubhouse!
If having an online presence on a social media platform can provide you or your business with a competitive advantage, do it. In today's reality, there is no escaping the importance of digital channels. See what each platform has to offer, and utilize that to the best of your ability.
Clubhouse gives you the opportunity to converse with people all over the world. From a business perspective – that is incredible. You get to share, talk and brainstorm on the topics you know set.
About the Author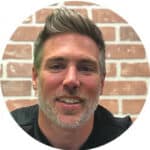 Jason Hunt, has been monetizing online traffic since 2012 and in 2019 he merged his Social Media Agency with a leading SEO company to form Merged Media and becoming its CMO. Jason has worked with big brands such as Broil King, Firehouse Subs and McDonalds. Jason has an extensive background in Facebook advertising and has spoken to marketing professionals across the globe on strategies and tactics that have been successful for his clients. Jason is the co-host of the Merged Marketing Podcast. The podcast is geared towards entrepreneurs and marketing executives. The Merged Marketing Podcast can be heard across all streaming platforms.