SEO
Which is Better Ahrefs or SEMrush?
Discover which is better, Ahrefs or SEMRush, what are the pros and cons of each and which one is best for your company or business.
SEMrush and Ahrefs are two of the most popular Digital Marketing & SEO tools in the market. Both companies are in business for years and serve thousands of customers per month through their platforms.
If you're a professional SEO or trying to do digital marketing on your own, at some point you'll need the help of a tool and both Ahrefs and SEMrush will definitely appear in your shortlist.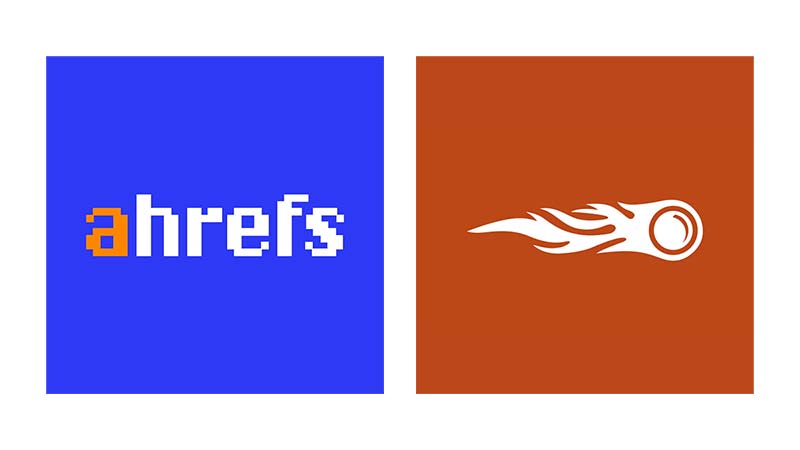 In this guide, I'm going to help you decide which is the best SEO tool to use for your needs.
I've used both tools for years and I'll explain which tool is better for performing the most common tasks a modern SEO expert is expected to do on a daily basis.
Ahrefs VS SEMrush Comparison
Which SEO Tool I'm using on a daily basis
Do You Really Need an SEO Tool?
Being a good SEO specialist requires insight, knowledge, talent, and follow-through. None of that would help you if you didn't have the right data, though.
Accurate data about keywords, your site's SEO performance, your competitors' sites, your backlinks, and other metrics are the cornerstones of good SEO. How do you get that data? It all comes down to the tools you use.
Without an SEO tool, you'll have to keep spreadsheets and feed them with manually exported data from various sources, a process that is prone to errors and time-consuming.
A good tool like SEMrush or Ahrefs can help you automate this process and present the data in a way that is meaningful and easy to access. As we'll see below, you can make use of dashboards to read and analyze your data fast and easily create reports for your own use or present them to your clients and management.
Before we take a deeper look at the features of Aherfs and SEMrush and how they compare, let me quickly introduce the companies behind these tools.
What is SEMrush?
SEMrush is a complete digital marketing platform with 40+ tools covering all aspects of digital marketing. The company was founded in 2008 and has more than 800 employees in 7 countries.
Their tools are grouped into four main categories: SEO, paid traffic, social media, content marketing, and market research.
According to stats provided by SEMrush, their user base is 5 million and their database includes 18.8 billion keywords, and 717 million domains covering 142 geographic locations.
What makes SEMrush a great tool to consider is that it's an all-in-one platform with a number of quality tools and features.
What is Aherfs?
Ahrefs is an SEO platform offering a set of tools to grow your search traffic, research your competitors, and monitor your niche. The company started in 2010 and it became quickly one of the most popular SEO tools.
The main tools offered are site explorer, keywords explorer, site audit, rank tracker, and content explorer.
According to stats provided by Ahrefs, their database includes 10.3 billion keywords, 170 million root domains, 16 trillion known links, covering data of 10 search engines (including Google, Bing, YouTube, Amazon) in 171 countries.
What makes Ahrefs a great tool to consider is their comprehensive links database which makes it a very good option when it comes to link analysis and link building.
Overall, both SEMrush and Ahrefs have similar features, but which is the best tool to use?
Ahrefs VS SEMrush Comparison
We have compared SEMRush and Ahrefs against the following 12 most important features:
1) SEO Auditing.
2) Keyword Research.
3) Rank Tracking.
4) Topic Research.
5) Identifying Link Building Opportunities.
6) Link Analysis.
7) Search Engine Marketing.
8) Social Media Features.
9) Tools to Analyze Content for SEO.
10) Ease of Use.
11) Pricing.
12) Support.
Read more here.