SEARCH ENGINE OPTIMIZATION
What is a Featured Snippet?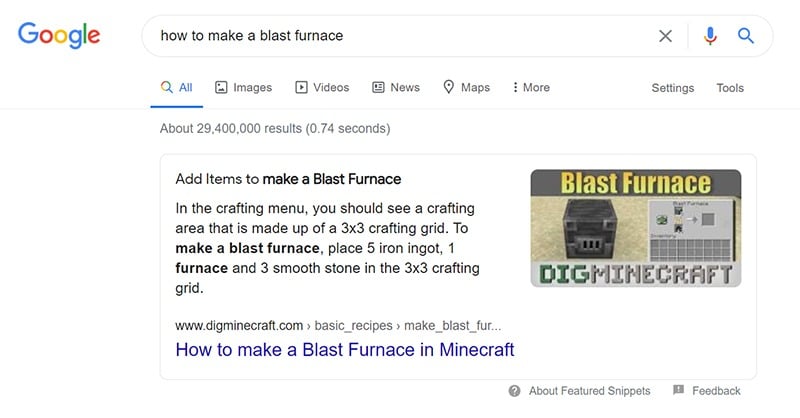 Source: Google Feature Snippet
A featured snippet is a marketing terms for a rich search result that appears as a featured summary box of an answer to a user's query, on top of Google's search engine results page, extracted from a webpage and includes the page's title and URL.
How are Featured Snippets Selected?
Featured snippets are selected by the Google algorithm to be featured on top of Google's organic results below the ads in a box, as they are answering the user's question best way possible. Appearing on the featured snippets, means getting additional brand exposure in search results.
How to get Featured Snippets on Google?
In practice, like any ranking on Google, you cannot guarantee a position. Nevertheless, the best way to increase the probability of being on Google Featured Snippets is by providing the best information to match to a search query.
Why are Featured Snippets important?
Featured Snippets are important because a website can increase its visitors count significantly  by appearing about all 10 first results on the SERP. From the view Google, it increases the users' experience as they are getting the best answer to their search query without clicking the link.
Source: Google Feature Snippet
[optin-monster slug="em8z7q6hga9elmy1dbgb"]