ONLINE ADVERTISING
An Introduction to Yelp Ads for Local and e-Commerce Businesses
Most marketers and business owners ignore Yelp but this is a mistake as Yelp is a great platform to enhance your local marketing and ecommerce business.
With almost 125 million unique visitors per month, you should consider Yelp as part of your overall marketing strategy.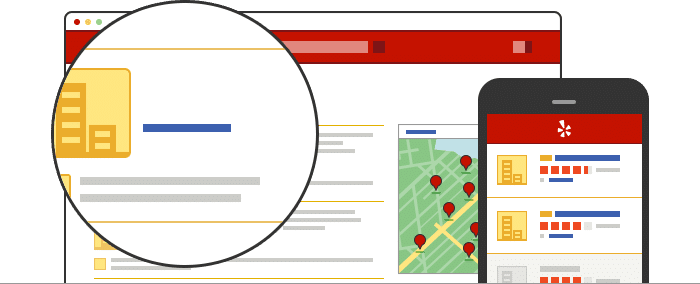 Why?
Yelp users are at a later stage in the buying cycle than those on Google or Bing. Consumers on Yelp are no longer looking for information about a service or product; they're narrowing their focus to local businesses to make a purchase.
According to a Nielsen study, a whopping 82 percent of Yelp users intend to buy a service or product. So even if only a few hundred consumers per month see your ad, the likelihood of your ad being displayed to a potential customer is high.
What is Yelp Ads?
An advertising service exclusively targeting Yelp users, this feature displays advertisements to consumers on the platform's search results pages and business pages, via desktop and mobile.
How Does Yelp Ads Work?
You can create standard or custom ads linked to your business listing.
The standard ad looks like any search result on Yelp. The difference is it will appear at the top of search page results and on competitors' profiles:
* Yelp for Business Options
* Yelp for Business offers two options: self-service and a contract plan.
Self-service is an à la carte offering that allows you to choose from Yelp's premium business tools. These include:
* Yelp Ads
* Yelp Deals
* Yelp Reservations
* Business Highlights
* Profile upgrades
If you choose the contract plan, you'll work with a Yelp sales representative to create an advertising program that fits your business's needs. You pay a monthly fee for all the services included in your plan.
Read more here.
Additional Links:
Yelp Ads Official Website (Yelp)
Yelp vs. Google: Which Is the Best Marketing Option for SMBs? (MTA)