The Best Ways To Make Money Online In 2022
The internet is quickly becoming one of the most successful ways for people to make more money. Whether you want to get into full-time content creation, or you're looking for a way to make a bit of extra cash in your spare time, take a look at the following post. We're going to be covering some of the best ways to make money online to help you decide which is the best option for you. Keep reading to learn more.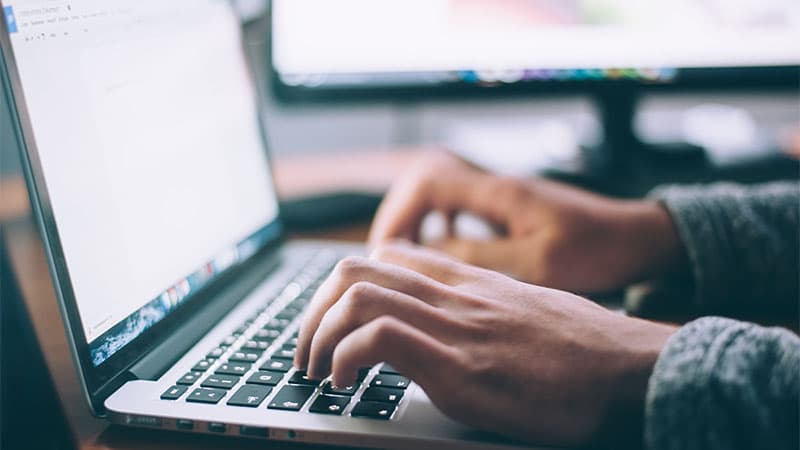 Content Creation
Content creation has become an extremely popular way for ambitious entrepreneurs to make money in recent years. There are a number of different social media platforms you can use to earn money from publishing content and affiliate marketing. It will depend on the style of content creation your want to go with as to how you earn money. For example, some content creators prefer doing paid picture posts and posting stories, whereas others might prefer making vlog content. Either way, it's a good idea to engage with your followers and supporters to find out what kind of content they want to see to help you come up with future content for your pages. Generally, the more followers you have, the more money you can earn from companies to help advertise their business or products. If you want to try and build your followers, you could try doing things such as running competitions on your page. As part of the instructions for entering competitions, ask your followers to share your post and follow your page as this will help you to reach a wider audience and generate new followers.
Starting Your Own Blog
Another form of using your own creative abilities online to earn money is by running your own blog website. The beauty of starting your own blog is that it can be on any kind of subject you wish. Whether you're into cars and racing or beauty products and makeup, if you have the knowledge of a certain topic then you can start your own blog. Key ways to help make sure your blog receives attention are to make sure you're posting regularly and producing high-quality content. Allowing comments to be posted on your blogs allows you to receive feedback about your posts so that you can tailor content to what people want to see. It also allows you to improve your standard of writing each time you create a new post. When starting your own blog, you will need to invest in a website and secure a domain name. Make sure your domain name matches the name of your blog and will be easy for people to find online. Try and choose something catchy and easy to remember and something that represents either who you are or what your blog is about to help build a brand for your blog. Make sure to use social media to help spread the word about your new blog and generate users for your site.
Online Casinos
If you're looking for a fun way to potentially make some extra cash online then take a look at online casinos. If done sensibly, online gambling can be a fun and laid-back way to win money and pass the time. To help you gamble responsibly, set yourself spending and time limits to reduce the chances of your spending too much money on gambling. Many online casinos have a feature that allows you to set time or spending limits so be sure to make use of this if it's available. One of the best parts of online gambling is that you don't need to be a pro to get started with winning money. While some games such as poker can provide better results if you are more experienced, in many cases, it's simply down to luck over skill. Visit Online Casinos to find not only the newest but also the best range of different gaming options so you can find something you will enjoy.
Translation Services
If you're bilingual, then you could potentially earn some money online by offering your own translation services. There is a range of companies online that are looking to hire skilled linguists for translation services. You could even consider starting your own translation business and hiring other members of your team to cover a range of different languages. If you do decide to launch your own business, then make sure you invest in a high-quality website that will help you to stand out to potential customers. You should also make sure you invest in marketing and advertising your business to help you reach new clients and stand out from competitors. Conduct keyword research for your website and consider having adverts placed on other relevant websites that you think will help you to reach your target audience. Researching your competitors will allow you to get an idea of what to charge when it comes to parts of your business such as pricing and what services to provide for potential customers.
Teaching Languages Online
Another way to use linguistic skills is through teaching languages online. Again, there is a range of online businesses that are looking to hire online teachers to work for them. Or alternatively, there are platforms from which you can launch your own teaching services. Either way, you will need to be professional and patient to make sure you're a good teacher and provide a good experience for those wishing to learn from you. Social media is a great way to market your language business and is highly cost-effective. If you want to reach a wider audience through social media advertising, you can invest in sponsored ads to be placed on a range of social media platforms. Offering a range of different courses for learning languages is also a good idea. This gives customers different options when it comes to how much they want to spend and the level at which they want to study a new language. You will also need to make sure you're creating new lessons and teaching methods to help keep your lessons interesting and engaging for your customers.