MAKE MONEY ONLINE
How to Make Money Blogging? Complete Guide in 2021
Blogging started as a simple hobby but has transformed into a powerful way to capture search traffic and monetize an audience.
While many successful bloggers started years ago, it's still possible to start a successful blog today. You just need to update your tactics.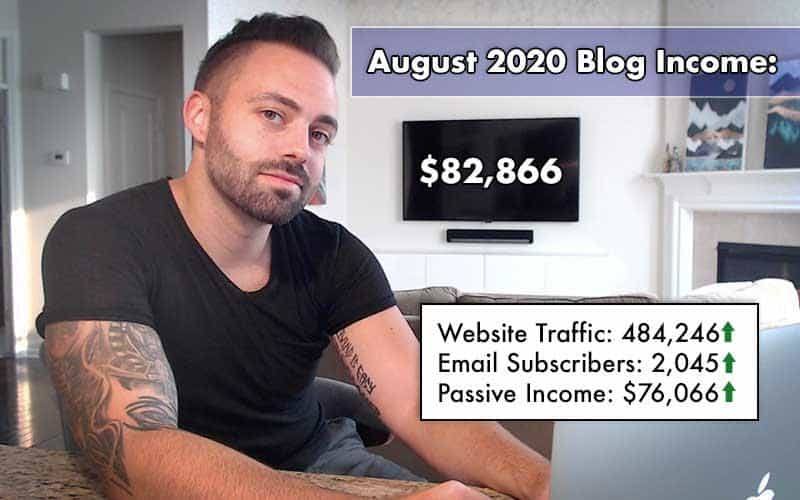 Source: AppSumo
My name is Adam Enfroy and I launched my new blog in 2019 to prove that it's possible. With startup growth tactics, I scaled my blog to 500k monthly readers and over $80,000 per month in revenue.
Source: WSJ
This ultimate guide covers the tactics you can use to start a blog like a business and in-depth strategies to make money blogging in 2021 and beyond.
Let's get started with the following:
Leverage Your Professional Experience
Get the Right Web Hosting, Domain Name, and CMS
Create a Content Strategy
Have a Blog Business Plan
Scale Your Blog by Boosting Your Blog's Ranking
Grow a Profitable Email List
Pick Your Monetization Strategy
The Riches are in the Niches (So Choose Wisely)
Ultimately, launching a blog starts with planning. And that includes choosing a niche, or your unique target audience to focus on.
So how do you choose a blogging niche that you can easily monetize?
You need to find a niche that is highly monetizable and has affiliate revenue potential.
One of the most common pieces of advice that pro bloggers provide is to write about your passions.
While this advice may work for a few whose passions lie in a profitable niche, it won't work for most bloggers. They'll start with a passion in mind, write content for years without a monetization strategy, get burned out when the money isn't rolling in, and quit.
That's why you must choose your niche based on market factors, not passione.
Additional Related Links:
How to Make Money Selling Feet Pics?
7 Best WordPress AdSense Plugins to Make Money Online
Best Survey Websites to Make Money Online