EMAIL MARKETING
How Does The Rise Of Dark Mode Impact Your Email Marketing Templates? (+ Examples)
Recently, Gmail App has released a new 'dark mode' feature that makes it easier to many people to read their emails on their smart device.
Most of the marketers & business owners did not realize that this dark mode presented some unique user experience issues — ones that hadn't been optimized for by them before sending emails. As if optimizing for different email clients did not already present a challenge. Now, you had to optimize for dark mode as well.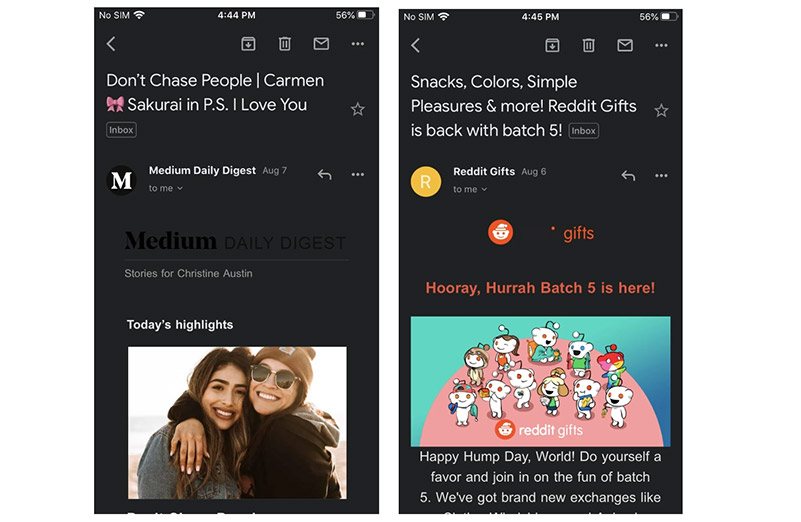 As email clients are constantly changing, so whether it's for dark mode or something else, it's important to make testing your emails a routine task before you send them. This should now include viewing your email in dark mode and plain text on Outlook and Gmail.
You can do this either by sending test versions of your email to each of these clients and viewing them, which if you have not done until this day, you definitely should start now.
Read more here.