Best Email Marketing Services for Small Business in 2021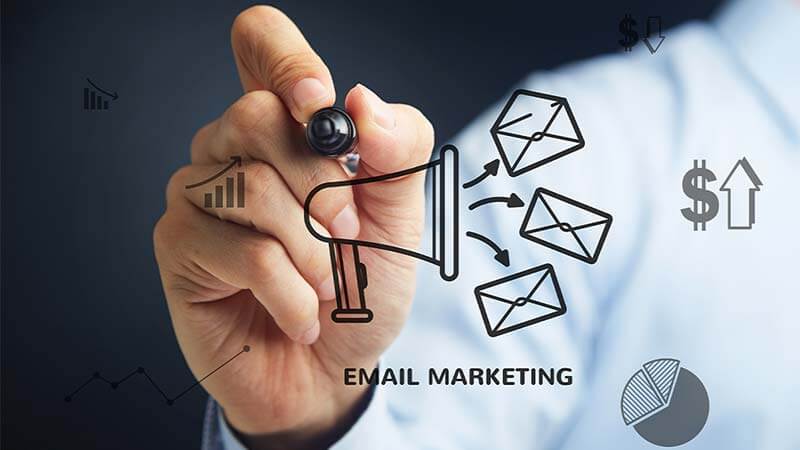 Discover best email marketing services for small business and how to choose the right email marketing servicer for your company using these 9 best email service providers list.
What are the Best Email Marketing Services for Small Business?
Are you looking to dip your feet into email marketing? Email marketing is the best way to connect with your visitors, build an engaging relationship, and convert them into customers.
Choosing the best email marketing service that has all the features you need is crucial for the success of your business. Each email marketing service has its own unique set of features, but there's no reason to feel overwhelmed. We've got your back.
In this article, we'll compare the top email marketing services to help you pick the best email marketing platform for your business.
What Is Email Marketing and Why Do You Need It?
Email marketing is a great way to get your message across, whether you're a blogger and want to give your readers regular updates or you're a business trying to generate more leads. With email marketing, you get your message straight into the inbox of the people you want to see it.
Email Marketing
If you have a website of any kind that has traffic, then you need to do email marketing. Email marketing gives you the ability to contact your visitors even after they leave your website.
What are the Benefits of Email Marketing?
A few benefits of email marketing are:
Increase repeat visits: Over 70% of website visitors abandoning your website will never return. When you build an email list, you can build a connection with your visitors by collecting their email addresses and sending them valuable content.
Build a loyal following: Repeat visitors are more likely to convert into customers, compared to first-time visitors. In fact, studies show that it takes 3-4 visits to your website for your potential customers to actually think of doing business with you.
Increase sales: Email conversions outperform both social and organic search traffic. So if you're looking to make sales, then you'll need to start email marketing.
How to Choose the Best Email Marketing Service?
Choosing the right email marketing service that fits your needs is important for your business. Just because an email marketing company is popular doesn't always mean that it's the best solution for your needs. It's easy to get overwhelmed with different choices since there are dozens of email marketing solutions on the market. That's why we're going to break it all down for you!
Here are a few basic things you'll need to focus on when choosing an email marketing platform:
Ease of use: It's important that the email marketing service you choose is easy to use and works with your business.
Automation: Almost all services out there allow you to automate your email campaigns, but each one does it in a different way. Take a look at how different tools automate your campaigns and figure out if they help solve your needs.
Industry: Some services are aimed at serving certain industries only. For example, ConvertKit was built specifically with publishers in mind. If that doesn't describe you, then you'll have to sign up for a service that better addresses your industry requirements.
Pricing: Obviously, the tool you choose must fit your budget.
Also, check out our article on how to create an email blast the right way.
With these things in mind, let's compare some of the best email marketing services for your business.
9 Best Email Service Providers
1) Constant Contact – Best email service provider.
2) Sendinblue – Best bulk email service for beginners.
3) Drip – Best email marketing automation tool.
4) ConvertKit – Best email tool for publishers.
5) AWeber – Most popular email service company.
6) Mailchimp – Best all-in-one marketing automation suite.
7) GetResponse – Best email blast service for webinar marketing.
9) MailerLite – Most Affordable mass email service.
Read more here.