ECOMMERCE
How to Optimize Shopify Store Speed?
Discover how to optimize Shopify store speed, how does Shopify page speed affect ecommerce and get the 13 best ways to improve your ecommerce site performance and page speeds.
A massive traffic surge or a rush of transactions and sales can be lethal—both to your ecommerce site performance and page speed, to say nothing of your brand image. But you can prepare for these sudden surges.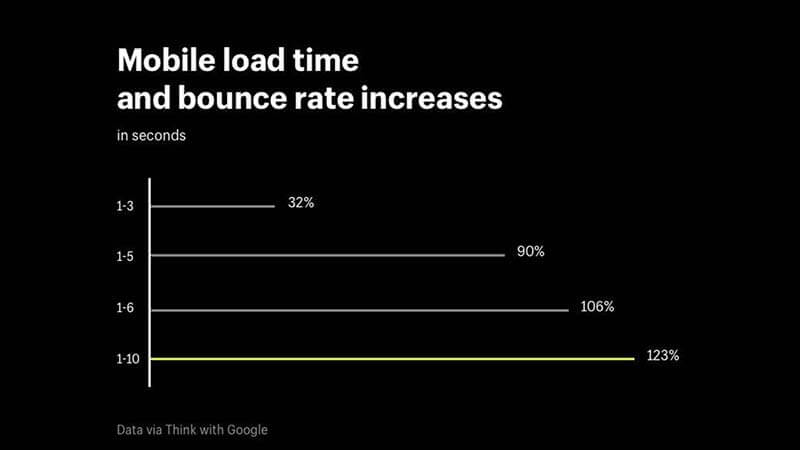 The longer you put off optimizing your site for speed, the more customers you'll lose to a faster competitor's site. Google's mobile page speed study shows that a site's bounce rate gets worse for every second it takes a page to load.
How does Shopify Page Speed Affect Ecommerce?
Page speed measures the time it takes the content on a URL to load. Site speed, on the other hand, represents how your site is performing overall. It's scored by services like Google PageSpeed Insights which look at various load times on your site in aggregate.
Skilled analyzed 12 case studies that revealed customer expectations of site performance:
* 79% of customers "dissatisfied" with a site's performance are less likely to buy from them again.
* 64% of smartphone users expect a website to load in four seconds or less.
* 47% of online shoppers expect web pages to load in two seconds or less.
That means if a site makes $100,000 per day, a one-second improvement generates another $7,000 daily, and the opposite is true too. Online shoppers will never learn to be patient with slow pages.
Slow-loading sites also negatively impact your searchability. With paid search, for example, slow landing pages lower your Google Ads Quality Score, which means a higher cost-per-click.
Search engine optimization (SEO) experts will also tell you that slow pages hurt organic rankings across all devices.
Optimize Shopify Store Speed
So, with these factors in mind, let's talk about how you can win more customers—through search and overall—with faster load times and better site performance.
Here are the 13 best ways to improve your ecommerce site performance and page speeds:
1) Look for an ecommerce platform that's fast—out of the box.
2) Use fast and reliable hosting.
3) Use a content delivery network (CDN).
4) Organize your tracking with Google Tag Manager.
5) Prioritize testing and optimizing your mobile performance.
7) Use pop-ups sparingly.
8) Beware of excessive liquid loops.
9) Decrease thumbnail and optimize image sizes.
10) Ease up on homepage hero slides.
11) Weigh the benefits of installing another app for your site.
12) Compress and reduce images in size and number.
13) "Minify" your code.
14) Reduce redirects and remove broken links.
Read more here.