DIGITAL PRODUCTS
What is Google Lens?
Google Lens is an image recognition technology, by the Google corporation, that is allowing users to interact with real-world objects using their smart phone's camera using Google's AI technology to interpret the objects on the smart phone camera and provides additional information. It can scan and translate text, see furniture in your house, and help you explore local landmarks.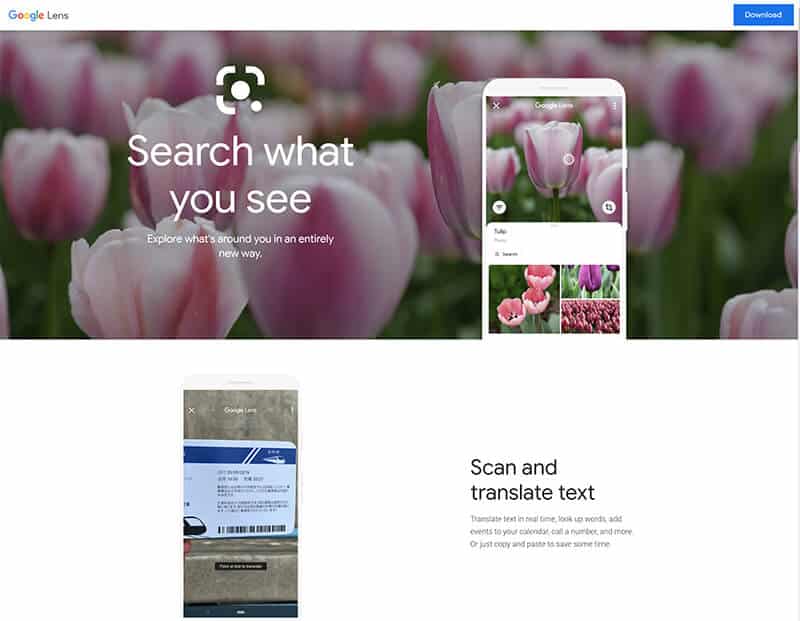 Google Lens is integrated directly into the camera on some phone models. If it doesn't come pre-loaded on your device, there's also an app you can download from the Google Play store to try it out.
What is Google Lens Used for?
Have you ever been traveling and wished you could read that train ticket in a foreign language? With Google Lens, just hover your phone camera over it, and it will translate the text for you.
You can also use Google Lens to learn about your environment in other ways. If you point your camera at a nearby landmark, you'll see historical facts and information about opening hours. If you use it on an animal or plant, it can identify the type of flower or the breed of dog.
When eating out at a restaurant, you see which items on the menu are most popular (this information is pulled from Google Maps). Students can even use it to help them with their homework: if they hover over an equation, they'll get a step-by-step guide to solve the problem.
But one of Google Lens' most exciting applications for marketers, and the one I'm going to talk about today, has to do with online shopping.
Say a user is browsing on their phone and sees a sweater they like.
Rather than typing a long query into Google, the user can tap and hold the image, and Google Lens will find the same item (or a similar one), so they can buy it.
The app also provides style tips and ideas about what items to pair with the sweater. The recommendations are based on AI's understanding of how people in fashion photos typically wear similar clothing.
Before the shopping feature came out, users could already search for clothing by taking a screenshot and opening it in Google Photos, or by pointing their camera at a physical item in a store. Long clicking on an online image for an instant search just makes the whole process easier.
In the future, Google plans to make AR showrooms available, so shoppers may soon be able to try on clothes at home virtually.
How Can E-commerce Businesses Optimize for Google Lens?
Once SEOs experiments with the long click search, we'll gain some more insights into what works and what doesn't with that specific feature.
But we know a fair bit since Google Lens and image search have been around for a few years.
Read more here.
Visit Google Lens Website here.