DIGITAL MARKETING
How to Make Money Online?
Discover how to make money online using these 28 best ways to make money online: start dropshipping online business, create a print on demand online store, make money with affiliate marketing, start a youtube channel, become an influencer, create an online course, publish an ebook and more.
From online poker to selling your collection of Beanie Babies, there are lots of popular get-rich-quick, money-making ideas that always pop up. Do they work? Not really. Will you make money doing it? Maaaybe. But you'd probably make more money from your 9 to 5 job. At least then it's a guaranteed paycheck.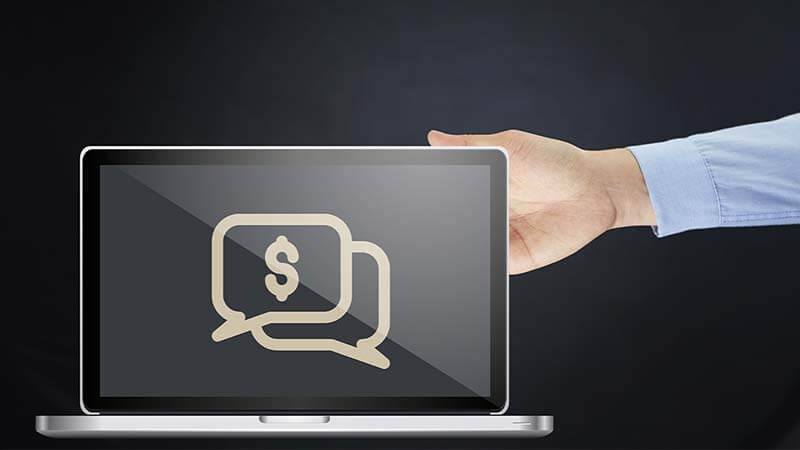 The truth is there are real ways to make money online – millions of people are doing it each day. From freelance digital nomads to savvy marketers to rising entrepreneurs, there are plenty of business ideas you can try at home using your laptop and a solid internet connection. So let's break down how to make money online… the real way.
What are the Best Ways Make Money Online?
28 Business Ideas to Make Money Online
1) Start Dropshipping Online Business
2) Create a Print on Demand Online Store
3) Make Money with Affiliate Marketing
4) Start a YouTube Channel
5) Become an Influencer
6) Create an Online Course
7) Publish an Ebook
8) Start a Blog
9) Consider Freelancing
10) Create an App
11) Become a Writer
12) Create Side Gigs
13) Do Translation Work
14) Sell Your Stuff
15) Become an Online Tutor
16) Drive Your Car
17) Become a Virtual Assistant
18) Become a Twitch Streamer
19) Invest in Stocks
20) Sell Your Photography
21) Sell Your Clothes Online
22) Become an Extreme Couponer
23) Sell Domains
24) Sell Your Designs Online
25) Review Websites, Apps, and Software
26) Get a Part-Time Job
27) Become a TikTok Consultant
28) Sell Greeting Cards
Read more here.
Additional Related Links:
How to Make Money Selling Feet Pics?
7 Best WordPress AdSense Plugins to Make Money Online
Best Survey Websites to Make Money Online