5 Healthcare Marketing Strategies to Try in 2022
The COVID-19 pandemic has brought a massive change to the way we perceive and set up our healthcare marketing strategies. Overall, the pandemic has drastically changed health providers and their operations.
Now that we are in 2022, healthcare providers are paying a vast amount of attention to their healthcare marketing strategies and showing much more interest in everything affecting the healthcare industry. In other words, healthcare digital marketing is an excellent way of presenting and getting in touch with patients through digital platforms.
According to a study, 76% of users online are searching for health-related issues. Therefore, it shows us that we need to amend our healthcare marketing strategies.
In order to do that, let's find out in this article what are the five healthcare marketing strategies you should be trying in 2022.
5 healthcare marketing strategies you should try this year 
1) Conduct healthcare market research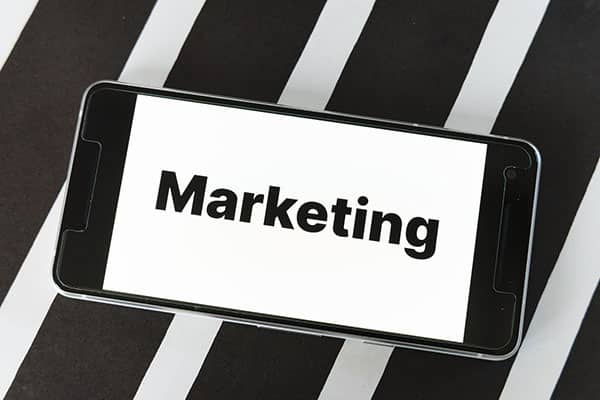 Conducting marketing research in healthcare is the best thing you can do before setting up your strategies. Not only does it provide better care, but it will improve services regarding your patients.
Marketing research is the backbone of any marketing strategy and allows you to fully understand what people need and better assess how to deliver the right services to them.
Because if you really analyze it, your local doctor or hospital won't be giving you a survey for you to fill out to find out what you want or need from them. However, there are ways in which the healthcare industry can gather valuable insights regarding its target audience and that is something you shouldn't disregard.
Why is healthcare marketing research necessary?
Many people might think healthcare marketing research isn't essential to conduct; however, whatever you want to market online needs to be researched to assess your target audience's needs and wants.
Precisely, that is why market research is essential for professionals in the healthcare industry. When brands and providers know their audience's wants, they can deliver high-quality products and services. Here are a few tips you can follow when you are conducting market research:
* Help people find what they require
* Set a goal and daily tasks you need to complete
* Choose where you will be performing your research
* Make consistent improvements over time
* Improve your healthcare services
* Improve business services and operations
2) Online bookings and scheduling
An excellent way to start your healthcare marketing strategy is to begin scheduling and booking meetings online with your patients, making the process easier and straightforward. Moreover, many patients might find it more appealing to communicate online instead of coming to your office. Additionally, the option of scheduling meetings online and managing bookings can save lots of your time and your client's time as well.
After all, the hard truth is that the COVID-19 pandemic did implement much fear into many people of feeling secure. In short, this means that most people won't feel as good going to a clinic as they once did. Patients know that you have other patients, too, so that is where uncertainty comes into the game. In this case, online booking and scheduling is the best alternative to go with.
Moreover, to succeed in doing this, you can try spreading the word on social media and your website. Include a new website or social media design and add important information concerning COVID-19 measures. For example, include timelines and days you are available for online consultations with your patients.
3) Online presence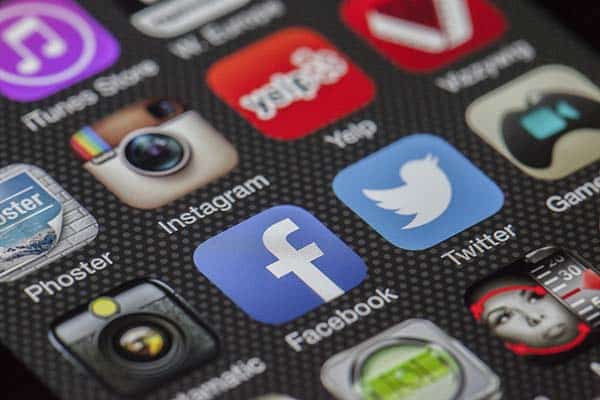 An online presence of a healthcare business will help it increase its overall audience reach and long-term performance. Moreover, it also helps increase employment opportunities within the business. For example, having an online presence opens many doors to reach a broader audience in the healthcare industry since it is a very competitive industry to be in.
Furthermore, this means that businesses will have the opportunity to explore different marketing channels online. Hence, this includes mobile apps, online services, and let's not forget about popular social media platforms such as Instagram, Facebook, LinkedIn, and more.
Social media 
We mentioned how important it is to post healthcare content on social media; if you go on each social media platform, they have hundreds of millions of active users on their sites. As of 2022, there are more than 4.6 billion users on social media, and only Facebook has about three billion active users.
However, if you choose Facebook as an alternative for communicating with your patients, you should know that the average age of a Facebook user is 40 years old. So, in this case, if your patients are part of the millennial generation, it's a better idea to use Facebook to advertise your health care services.
On the other hand, we have Instagram, which has over one billion active users and is mainly dominated by the younger generation, specifically under 30 years old (Gen Z). Instagram is an excellent social media platform for posting stories and continuous updates regarding your healthcare services. According to a study, Instagram had a higher engagement rate than Facebook, meaning that you could benefit more when posting updates on Instagram than Facebook.
We also have TikTok and YouTube, which are great social platforms for video marketing. Regarding these two social platforms, you can use them if you are promoting video content; otherwise, it isn't a good idea to promote your content if you don't have to deal much with video marketing.
Additionally, when creating video content on TikTok and YouTube, you should ensure they are high-quality and promote great value. Videos with lower quality and invaluable information won't be compelling when posted.
4) Email Marketing
According to a new study, over 300 billion emails are sent daily. So email marketing is indeed an effective way of communicating with your patients in a professional manner. However, sending out emails doesn't mean you have to interrupt whatever your patients are doing or call them on the phone, which doesn't seem like the brightest idea to do.
Both you and your patients can firmly benefit from email marketing practices. Patients will be receiving emails with in-depth information about their health status, upcoming appointments, and even reminders for any essential healthcare updates. This way, both sides save time and continuously update important information.
5) Integrated marketing campaigns
If we go back a few decades, we can condemn that traditional marketing dominated the marketplace, and times differed. Then, nobody could pull out a device and see any advertisements they liked. Back then, you would see advertisements while watching TV, listening to a radio, or if someone handed you a magazine or newspaper.
Furthermore, we can agree that consumers' behavior was different and has changed immensely since then. The internet has granted unlimited options for consumers and has made them firmly focus on seeing advertisements that they want to see. Additionally, the generation that grew up in the digital age is tired of ads altogether.
Audiences nowadays should be segmented and personalized; otherwise, they won't pay much attention to your content. Therefore, you should always consider using integrated marketing campaigns to see what best fits your healthcare audience. After all, sometimes you need to retarget and run some paid social ads and programmatic campaigns to increase traffic and engagement.
Brands can be built profitability through integrated campaigns. First, however, you need to set a target on which channel you'll be operating. For example, if you're running three different campaigns, then put a return on investment (ROI) goal you are looking to achieve. For example, maybe many of your patients are using emails, and another part of them is on LinkedIn and more.
Wrapping it up
Well, that's about it for this article. These were our five healthcare marketing strategies that you can try out. Hopefully, only by reading this article have you come up with brand new ideas and tweaks you can make to your current healthcare marketing strategy. Hence, the COVID-19 pandemic made drastic changes to how we operate, so we need to adapt to these new changes.
See what you have to offer, either if you are working personally or with a team. After all, the digital world has made things much easier for us, helping us save significant money and time by a huge margin.
Figure out what your strategy will be and continue with that direction and pace. As a result, you should be successful in the long term and turn out to be unique from other healthcare strategies. The world is continuously undergoing innovations so the best thing we can do is to bring innovations to our marketing strategies continuously. They are the key indicator of being successful when running a business.