CONTENT MARKETING
What Is Listicle
Listicle is a digital article made up of a list of items or ideas, formatted as a list, usually divided into discrete sections, each with a numbered subheading.
If you want to define listicle in the simplest way: it is a short form of writing that uses a list as its thematic structure but is fleshed out with sufficient copy to be published as an article.
In an online world where the quality of your blog content is only increasing in importance, the list post (otherwise known as a listicle) commonly gets a bad rap.
Listicle Examples
You have probably seen them before everywhere and they are particularly popular on the Entrepreneur.com and Buzzfeed websites. They cover an astonishing variety of topics: from health tips and must-visit steakhouses to best business strategies, top cat photos of the week and must-read comics can be found as a listicle.
Below you can find a Listicle example from Entrepreneur.com: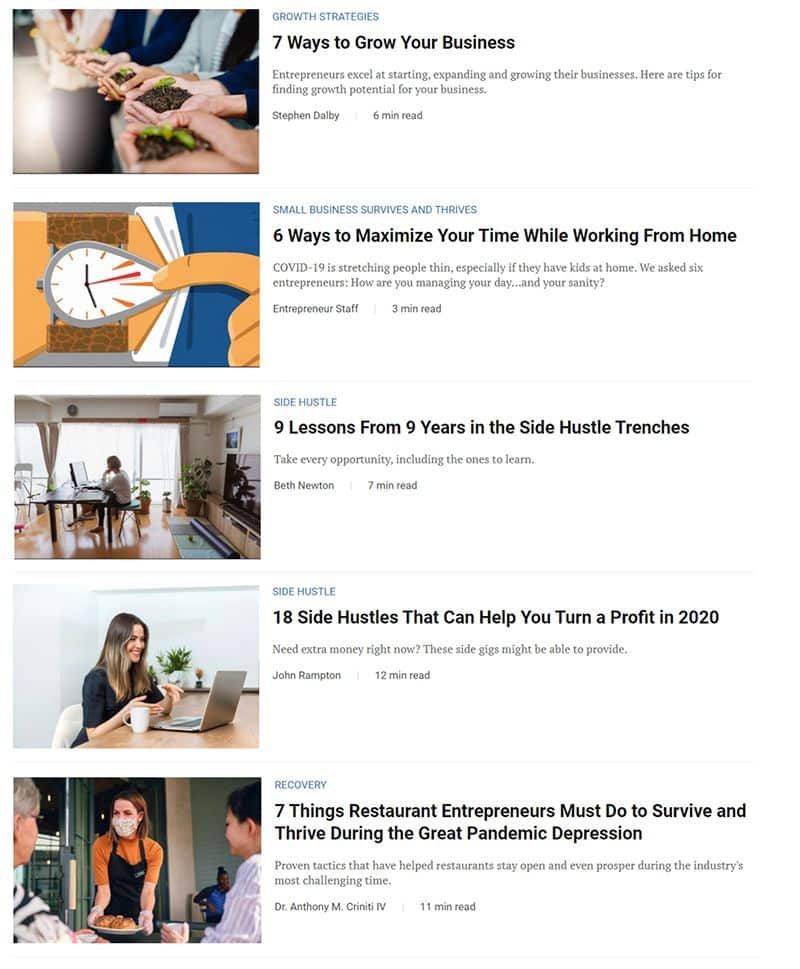 Why Is the Listicle Format Popular?
Listicle format is popular because they present information in a way that's easy to digest and can be consumed fast.