Seven Tips for Taking Your Business English to the Next Level
Professional development is crucial for building skills and career advancement. As an employer or employee, learning and understanding Business English is vital for your career.
Most times, non-native English employers and employees learn and study English to do business with English-speaking countries. This branch of English is known as Business English. However, you should note that Business English can also be taught to native speakers.
This article explores Business English, why it is important and shares tips for moving your Business English to the next level.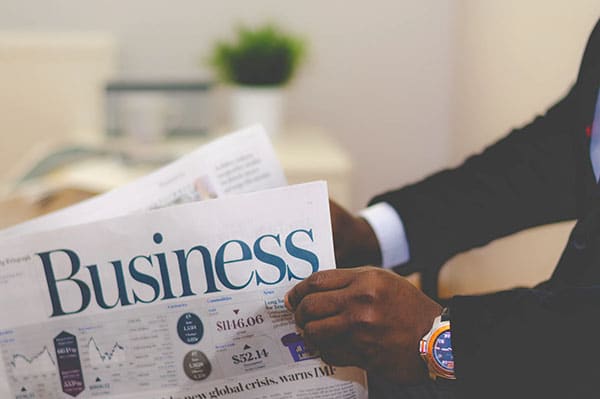 What is Business English?
Business English or English for Business is commonly used in business contexts and situations. These cases include international trade, commerce, insurance, banking, finance, etc.
Like any other English type or variety, Business English has a particular vocabulary and grammatical structures. Therefore, the language can be divided into English for general purposes and English for specific purposes.
Business English falls into English for specific purposes because there are particular situations and contexts where you can use it. For instance, you cannot expect to use it at school or during a family party.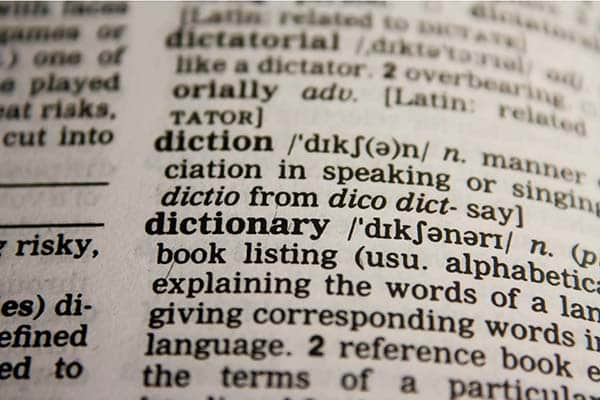 Why is learning Business English important?
Learning Business English comes with a lot of benefits to individuals and organizations. A few of these include:
1) Increase your overall English Language proficiency
When you study Business English, you will inevitably learn more about the language. Therefore, you will improve your existing skills and build on new knowledge.
For instance, when you learn Business English, you learn the vocabulary and expressions peculiar to your industry, how to write business correspondence, etc. You also will polish your general English skills like grammar and punctuation.
2) You will be up to date on current news and trends
Taking a course on Business English means getting exposed to up-to-date information about the world. You would get to work with articles, newspapers, texts, etc., to educate you on what is going on around you. Knowing about current trends and news helps make more informed decisions about your business, job, etc.
3) It helps you become more familiar with the business world and how it works
The business world is ever-changing, and you need to stay up to date with it. Learning Business English gives you the chance to learn more about how an industry works. It also teaches about collaborations and relationships. Plus, the knowledge you gain can help increase your company's efficiency and give you a chance against the competition.
4) You will get the job you want
Learning Business English gives you an advantage on the job front. This is because organizations are always looking for individuals with advanced communication skills. So, you become more valuable when you can express yourself properly in a foreign language.
5) It will eliminate miscommunication 
In business, you would need to interact with other people. Miscommunication is a common occurrence in human interactions. Learning Business English would help reduce miscommunication between companies, customers, employees, etc.
Tips for taking your Business English to the next level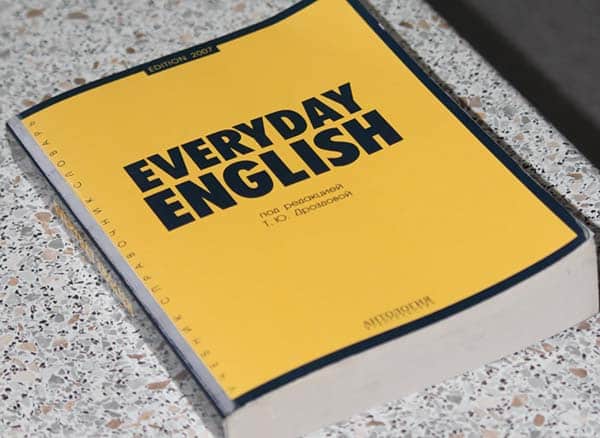 Below are the top tips for learning Business English and taking your skills to the next level.
1) Take an English proficiency test
Before taking your Business English to the next level, you must determine your current grade. You can do this by taking an English proficiency test at the intermediate level.
TestGorilla English proficiency quiz covers basic grammar and vocabulary, sentence composition, reading comprehension, and listening comprehension. This test evaluates your ability to communicate at the B1 level of the Common European Framework of Reference (CEFR) for languages. Once you determine your level, you will know where to begin your training.
2) Read and watch business news
Whether in articles, websites, or newspapers, reading information about the business world is a great way to improve your Business English. If you do not have the time to sit in a classroom to learn Business English, you can learn industry terminologies and phrases by constantly reading these articles.
Also, there are various movies and series you can watch on TV or Netflix to improve your Business English. In these business movies and series, you will learn new terms, expressions, and phrases that you can add to your vocabulary and how to use them in the right scenarios.
3) Set clear goals
In improving Business English, set clear and realistic goals. These are the objectives you will work with later on. If you have reasonable goals, you will most likely get great results.
When setting your goals, you should ensure they are SMART. It is an acronym for:
* Specific
* Measurable
* Achievable
* Realistic
* Timely
These are the characteristics you should consider when setting up your goals for improving your Business English. For instance, the objective could be studying your English notes for six hours every day. While this goal is specific and measurable, it is not realistic, especially if you run a business full-time.
4) Choose the best business English training course for you
There are several Business English courses that you can enrol in to improve your English-speaking skills. But, before choosing a course, have the following in mind:
* The number of classes or hours in the training course. The hours should easily fit in with your busy schedule.
* The number of hours per day and the particular time of day when the classes will be held.
* The class should not be overly populated, as more students mean less teacher attention.
* There should be adequate materials for the training period, such as a workbook to help practice what you learned.
* You should also confirm if there's a certificate at the end of the course. The certificate should include the number of course hours and proficiency level.
* Lastly, the course price should not be overly above your budget so that you do not end up struggling to pay your fees. So, you can compare the prices of different centers to get one that matches your budget.
5) Make Business English part of your daily life
Making Business English a part of your daily life is another way to move to the next level. This has to do with immersing yourself in everything related to Business English. For example, as mentioned earlier, reading business articles every day makes Business English a part of your daily life.
Also, you should Endeavor to learn outside of the classroom. This is called self-study, and it is extremely vital in developing your Business English. You can make daily study plans that include the number of hours per day you will spend reviewing study materials.
Ensure that you cross-check your daily study plans with the goals you have set for yourself. Then, if you feel like you cannot keep up, adjust the objectives. Another way to make Business English a part of your daily life is by learning new words and expressions.
So, dedicate time every day to learn a particular number of words or expressions related to Business English. It will significantly improve your progress.
Do not forget that practice makes perfect. After studying and attending classes each day or week, rehearse what you learned. If you do not use the words and rules in Business English, you will forget them. Therefore, integrate this new vocabulary into your daily tasks.
6) Prioritize what to learn
It is impossible to know everything about business English during the learning period, so it is a long-term process. As a result, you must prioritize the aspects of Business English you want to learn.
For example, if your industry relates to trade and sales, you may not necessarily need to learn Business English for banking and finance. So, you need to choose the things you need to learn and get rid of the ones you do not need. Doing this will help you focus and make significant progress.
Also, make a list of the specific scenarios you will need English for in your Business. E.g., making phone calls, writing emails, negotiating, giving presentations and pitches, bonding with your colleagues or employees, etc. You can learn the most common phrases that native speakers use in similar situations with this list.
7) Select resources that work for you
There are several learning methods and schedules and knowing which is the best for you will determine if your mission of taking your Business English to the next stage will be successful. For example, some will choose videos as the resources for learning, while others will prefer reading and books.
Also, some have enough time to combine several activities in one day, while others barely have time to squeeze in a few moments of practice. Therefore, it is advisable to reflect on your characteristics and decide which learning resource will suit your peculiar needs.
You should also determine if you will prefer online classes or on-site. If you do not carefully study yourself to choose the resources you are sure will work for you, learning business English or taking your skills to the next level may be challenging.
Conclusion
Learning something new is not always an easy task. But the rewards you get from undertaking the learning process are greater than you can imagine. This is why this article has given you tips to make taking your Business English less stressful and more enjoyable.