BUSINESS
The Top 10 Paid and Free Logo Makers Online
Discover the top 10 paid and free logo makers online allowing you to design a professional logo for your business or website in less than 5 minutes, without any prior knowledge in graphic design or being a professional designer.
Your logo is more than just a group of symbols, letters, and colors. It's the most recognizable brand identifier of your business, followed only by visual style and brand colors, and can be the driving force behind the success of your business.
In fact, 60% of consumers avoid brands that have an unattractive logo. So even if you have a great product or service, you can hinder your marketing and sales efforts without a good logo.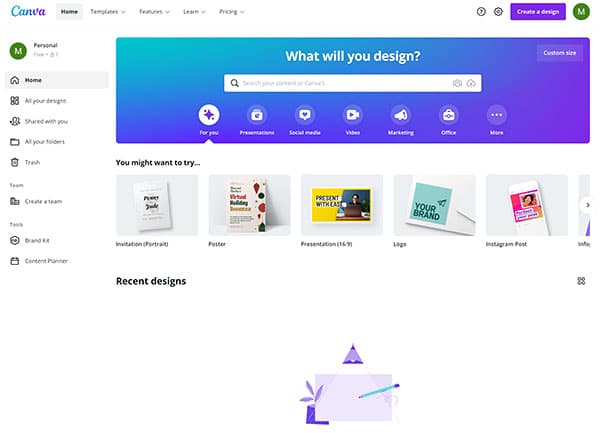 As a new business owner, it can be hard to cough up the money to pay for a professional logo designer. If you have little design experience, how can you possibly make a logo by yourself?
If this sounds like you, don't sweat it. This article will walk you through the best free online logo makers, plus a few affordable options if you have a little extra room in your budget.
Best Free Logo Maker Apps and Generators
Coming up with a well-designed, unique logo can be challenging. It can feel like you don't know where to start and you'll have to hire a professional designer to get the job done.
To help you find the perfect logo (without breaking the bank), we've put together a list of the best free logo makers online to make sure your brand is memorable and differentiates you from the competition.
1) Hatchful by Shopify.
2) Canva.
3) Logo Maker by Ucraft.
Best Paid Logo Makers Online
The following online makers are free to try. Some of them will allow you to download a low-resolution JPEG of your logo, but you'll have to pay to download the vector files.
4) Looka.
5) Tailor Brands Logo Maker.
6) Logomaker.
7) Designhill.
8) BrandCrowd.
9) GraphicSprings Logo Creator.
10) Placeit.
How to Make a FREE Logo in 5 Minutes?
Read more here.
Additional Related Links:
How to create a low budget logo for your business?
Best Homepages Designs Example
Best Parallax Website Examples
Expand Your Mind with More Links:
Signal Codes for Police Scanners
Apply for Medicaid in Louisiana
Four Corners Primary Care Center at VPH
How do I speak to a human at Vanguard?
21st Century Oncology Corporate Office
Amazon Germany Corporate Office
Arizona Department of Education
Georgia Out of State Hunting License
New York State of Health Phone Number