E-learning Software: The Ultimate Tool for Lifelong Learning
In today's age, e-learning has become an essential facet of lifelong learning. This easy-to-use and accessible technology allows students to learn and develop within a comfortable yet dynamic environment. Powered by software, this form of education nakes learning more convenient and allows learners to take ownership of their own educational journey. With a wealth of readily available resources, e-learning can help students create meaningful connections between concepts and apply them in real-life situations. In this blog post, we will explore how e-learning software can foster the lifetime acquisition of knowledge for our modern learners.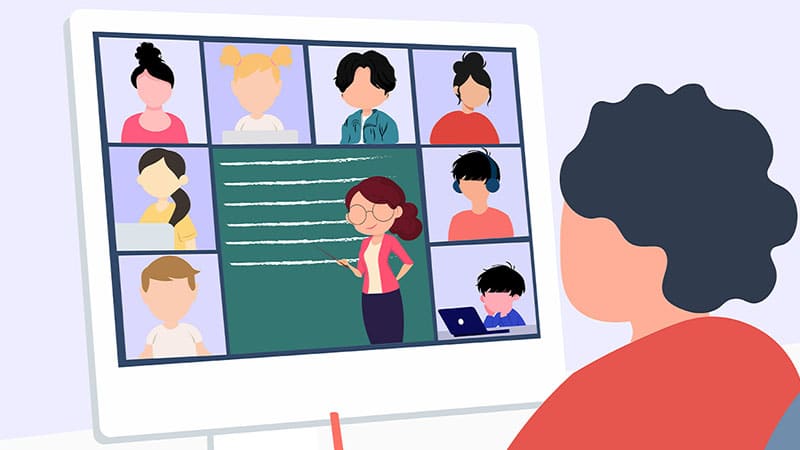 What Is E-learning Software and How Does It Work to Support Lifelong Learning:
E-learning software like DigitalChalk has revolutionized the way we learn and access knowledge. It's a type of educational technology that enables learners to access learning materials and activities through an online platform. E-learning software works by providing a virtual environment where learners can interact with the learning content using interactive tools such as videos, simulations, quizzes, and games. The software can be personalized to meet the varying needs of different learners, making it a valuable tool for lifelong learning. One of the key advantages of e-learning software is that it enables learners to access learning materials anytime, anywhere, eliminating the need for physical classrooms and traditional learning methods. This makes it an excellent tool for learners with busy schedules, as they can learn at their own pace and on their own time.
Benefits of E-learning Software for Lifelong Learning:
The rise of technology has brought about countless advances, particularly in the field of education. E-learning software has become an increasingly popular method for lifelong learning, allowing individuals to access educational material from anywhere and at any time. The benefits of e-learning include flexibility, cost-effectiveness, and the ability to access a vast array of resources. With e-learning software, learners can study at their own pace, making education fit their schedule rather than the other way around. Additionally, online resources are often more affordable than traditional textbooks and classroom materials. Overall, the rise of e-learning software has revolutionized the way people learn, making education more accessible and convenient than ever before.
Various Features Found in E-learning Software That Foster Lifelong Learning:
E-learning software has become a popular tool for individuals around the world who are interested in pursuing lifelong learning. The software offers various features that make learning a more enjoyable and efficient experience. These features include interactive games, real-time feedback quizzes, and personalized study plans. Additionally, e-learning software allows learners to connect with other students and instructors via online forums and virtual classrooms. This fosters collaboration and discussion and creates a sense of community among learners. As technology continues to advance, e-learning software will become an even more integral part of lifelong learning, offering endless opportunities for personal and professional growth.
Tips for Using E-learning Software to Its Full Potential:
If you are using e-learning software, it's essential to know how to use it to its full potential. Firstly, take advantage of all the features provided by the software. These may include interactive quizzes, video lectures, and discussion forums. Secondly, create a schedule for completing modules, assignments, and assessments to ensure you stay on track. This will also help you allocate time for revision and other responsibilities. Thirdly, participate in online discussions with your peers and instructors to better understand the content and exchange ideas. Finally, take advantage of all the available resources, such as tutorials, webinars, and FAQs, to ensure you get the most out of the software. These tips will help you make the most of your e-learning experience.
The Future Outlook for E-learning Software and Its Role in Fostering Lifelong Learning:
The future of e-learning software is bright and promising, as it plays a fundamental role in fostering lifelong learning. With advancements in technology, e-learning has become more accessible and convenient, enabling learners to access information from anywhere at any time. This has significantly increased the demand for e-learning and given rise to innovative software solutions that make learning engaging and interactive. Such software allows learners to explore topics at their own pace, supplementing traditional learning methods. It also provides a platform for educators to create and share new content, enhance engagement, and personalize learning to suit each learner's unique style. As we move further into the digital age, e-learning software will undoubtedly continue to revolutionize the way we learn and empower individuals worldwide to pursue their educational goals.
In conclusion, e-learning software offers an innovative solution for fostering lifelong learning. It encourages creativity and engagement on the part of students as they access courses, instructional videos, and other forms of educational materials. The flexibility provided by e-learning software also allows students to learn at their own pace and on their own individualized schedule. Its use in corporate environments can also streamline training processes while reducing costs and increasing productivity. With its tailored features, comprehensive benefits, and continued development, e-learning software is the key to unlocking lasting success in the education sector and beyond.