What are the Best Business Phone Systems?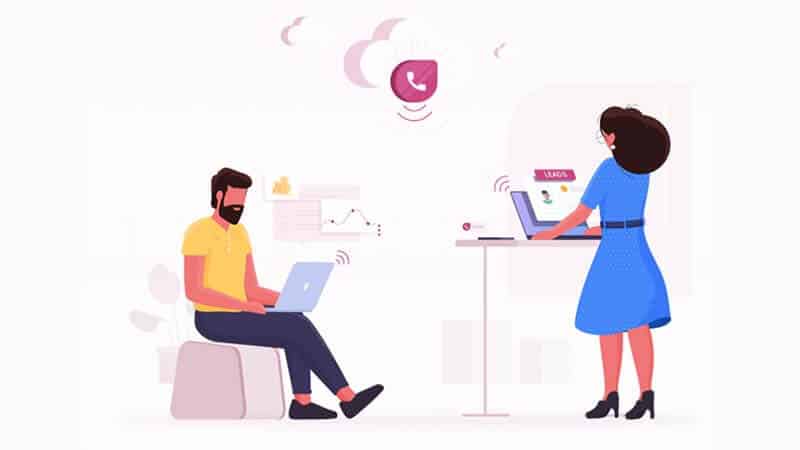 Source: Freshworks
Discover what are the best business phone systems for any business with the list of the 8 best phone options to consider.
Want to get right to the point? Looking for the best business phone systems for your business? My top picks for the best business phone systems are definitely RingCentral and Ooma.
Businesses today face seemingly endless options for phone systems—from traditional landlines to VoIP phones, cloud solutions, on-premises deployment, and everything in between.
The search can be challenging, especially if you don't know where to start.
Fortunately, we conducted extensive research to narrow down the top business phone solutions on the market.
Whether you're a startup in need of your first business phone system or an existing business looking to switch from your current provider, this guide has everything you need to make the right decision.
When Does It Make Sense to Invest in a Business Phone System? 
There are lots of reasons to invest in a business phone system. However, most organizations seek a new business phone solution if their existing plan is too expensive or they're looking to grow.
Whether your business has two lines, 20 lines, or 200+ phone lines, traditional phone systems are expensive.
However, modern technology, such as VoIP phone systems, helps drastically reduce your phone bill regardless of the number of lines you have.
And some providers also offer additional features you don't get with traditional phone systems, including:
1) Video conferencing
2) Call analytics and recordings
3) Extra security and encryption
4) Advanced user management options
5) A virtual receptionist
So, even if you're a freelancer, launching a startup, running a single-member LLC, or a side hustle, a business phone system adds a level of professionalism you wouldn't otherwise have.
Plus, it gives you the opportunity to separate your business from your personal life, which is an essential distinction when you're just getting started.
With that said, you can hold off on investing if you're still in the "thinking about it" stage of starting a business.
In fact, using your personal phone number to communicate with your accountant is fine. But once you start landing clients, hiring employees, and dealing with customers, it's time to upgrade to a business phone system.
What are the Best Business Phone Systems?
The 8 Best Business Phone Options to Consider:
1) RingCentral – Best overall business phone system
2) Ooma – Best business phone system for micro-businesses
3) Freshworks – Best phone system for call centers
4) 8×8 – Best business phone solution for growing small businesses
5) Mitel – Best business phone system for small to medium enterprises
6) Intermedia Unite – Best unified communications as a service provider
7) Line2 – Best business phone system for single users
8) Dialpad – Best for features and integrations
Read more here.
[optin-monster slug="em8z7q6hga9elmy1dbgb"]