What are the Best Webcasting Services?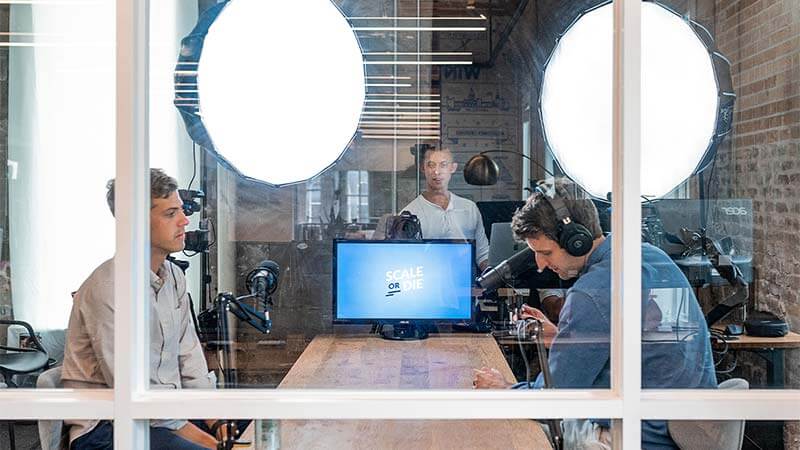 Get the list of the 6 best webcasting services and discover the best webcasting services to enable any business to start webcasting fast, including information about the software, reviewed, pro & cons, right now, as webcasting has quickly become a popular large-scale communication tool in the digital era.
Best Webcasting Services
It's a way for businesses and individuals to communicate with hundreds or even thousands of people worldwide. Webcasting can be leveraged for a broad scope of use cases, like lead generation, customer support, internal company communications, and so much more.
The terms "webcasting" and "webinar" are often confused with each other. Unlike a webinar, webcasting is a one-way flow of information. The host presents and the audience watches without really interacting. Webinars are typically more interactive.
This key difference makes it much easier to reach the masses. But having a successful webcast is reliant on finding the right webcasting service. Which one is the best? Let's dive in.
How to Choose the Best Webcasting Services for You?
Before you can start evaluating different webcasting solutions, it's essential to understand what qualifications should be considered in your decision. This is the methodology that I used to come up with the top picks on the market today. Use these factors as a buying guide and weigh their importance against your personal webcasting needs:
* Number of Attendees
* Audio and Video Quality
* Event Management Tools
* Recording and Editing Capabilities
* Reporting and Analytics
* The Different Types of Webcasting Services
Generally speaking, webcasting falls into one of three categories. Not every webcasting service will accommodate all three of these, although most offer more than one:
* Live Streaming
* On-Demand Webcasting
* Managed Webcasting
The Top 6 Options For Webcasting Services
1) GlobalMeet — Most Versatile Webcasting Service
2) Cisco Webex — Best For Large Scale Events
3) ClickMeeting — Best For Monetizing Webcasts
4) ezTalks — Best For Pre-Recorded Online Events
5) ON24 Webcast Elite — Best For Audience Engagement and Conversions
6) Samba Live — Best For Cross-Platform Live Streaming
Read more here.