What Are Google Local Service Ads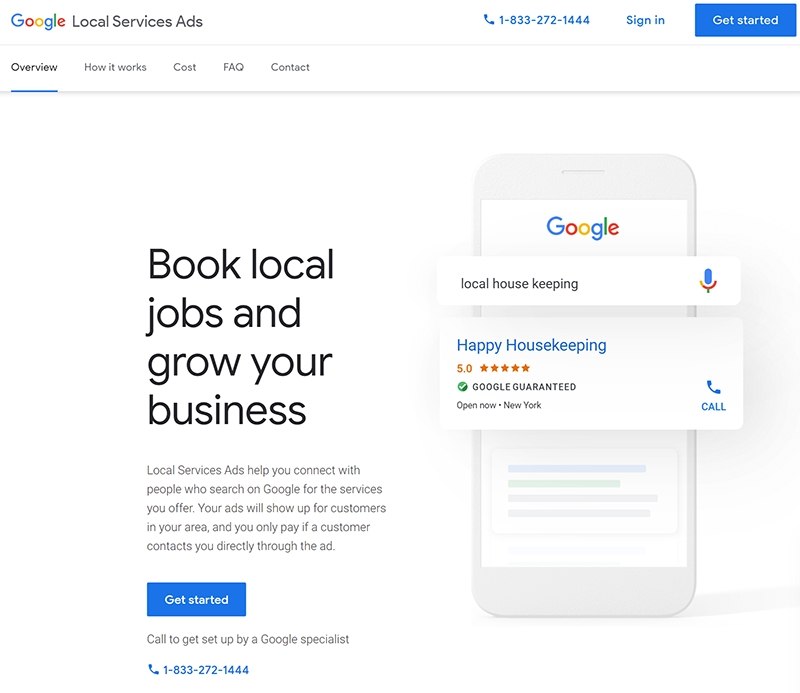 Source: Google
What Are Google Local Service Ads?
Google Local Services Ads allowing you to feature your business locations and lead users to call or visit your different locations. As users are searching on Google Maps or Google Search Engine for nearby or specific location product or services, your ad can be featured according to your business locations.
How Much Does Google Local Services Cost?
The cost of Google Local Services is based on Google's standard cost-per-click (CPC) for these types of clicks on local search ads: Get location detail clicks, Get direction clicks, Mobile clicks-to-call clicks and Go to website clicks.
The cost-per-click on the Local Services Ads is calculated, similar to any Google Ads (formerly AdWords), by 4 main factors:
1) Ad Quality Score
2) The Verticals
3) The Target Markets
4) The Competition
How Do I Access Google Local Services?
In order to access Google Local Services, you can login into Google Local Service Ads and start creating your Local Services Ads.
Source: Google Local Services Ads 
How Do I Create A Local Search Ad?
To create a Local Search Ad, you need to login to your Google Local Service Ads account and click on the
How Can I Advertise On Google Local Search For Free?
Google does not offer free advertising on Google Local Search and it is a paid service.
[optin-monster slug="em8z7q6hga9elmy1dbgb"]