ANALYTICS
Data Driven Marketing Definition
Data-driven marketing definition is a marketing term for the process of extracting actionable insights from previous customer interactions and engagement to predict future consumer behavior and identify user preferences enabling to adjust and improve the marketing plan and marketing strategies accordingly.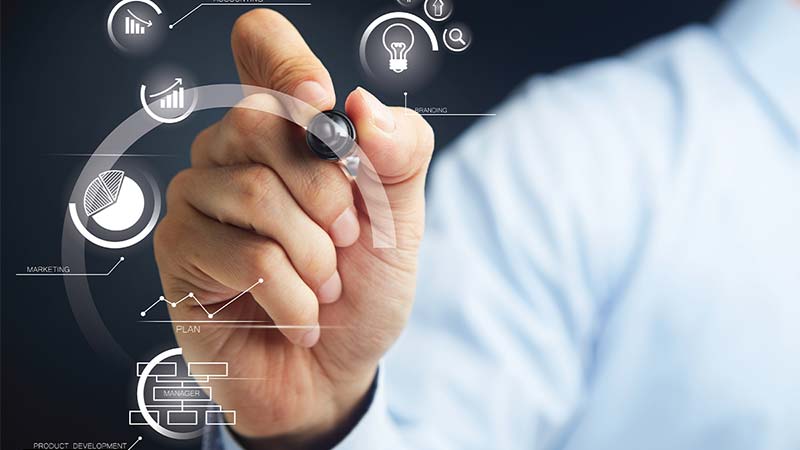 In simple terms, data-driven marketing is all about converting data into actionable marketing decisions, streamlining marketing processes and catering to the ever-changing needs of different segments of customers.
According to data driven marketing statistics,
Data driven marketing that harnesses the power of data-driven personalization can increase the ROI of your marketing campaigns by 5-8x
40% of organizations is planning to increase their data-driven marketing budget
64% of CMOs thinks that data driven strategies are pivotal in today's digital economy
Data Driven Marketing
The core objective of data driven marketing is to enhance and personalize the customer experience. What makes data-driven marketing so effective is that it targets the most important factor influencing purchase decisions: customer experience. Better customer experience can increase your revenue, give you a competitive advantage, improve brand customer loyalty and even enhance employee engagement.
Data Driven Marketing Statistics
Here are some of the data driven marketing statistics that prove it:
A) 84% of companies who improved their customer experience managed to increase their revenue.
B) 81% of companies consider customer experience as a competitive differentiator.
C) 75% customer experience executives rank customer experience as the most important thing for their business.
D) 73% of consumers thinks that a great customer experience can influence their brand loyalty.
E) Businesses that excel at customer experience have 1.5 times more engaged employees as compared to businesses that do not prioritize customer experience.
What are the Advantages of Data-Driven Marketing?
Here are some of the main advantages of data driven marketing that your business should know about.
1) Understand customer needs and pain points.
2) Personalized messaging and highly targeted campaigns.
3) Improve the customer experience.
4) Boost customer engagement.
5) Target the right customers.
6) Know what is working and what is not.
Read more here.