Affiliate Marketing Made Easy: A Step-by-Step Guide to Monetizing Your Website
If you've ever wondered how to monetize your website, affiliate marketing might just be the answer you've been searching for. This profitable marketing strategy allows you to earn a commission by promoting other people's products or services on your site.
The best part? You don't need to be a seasoned marketing guru or have a massive following to succeed.
Still, with so many aspects to consider and steps to follow, you might require some guidance to navigate this landscape that's equally rich with opportunities and traps.
In this step-by-step guide, we'll walk you through the essentials of this venture, helping you transform your digital real estate into a revenue-generating powerhouse.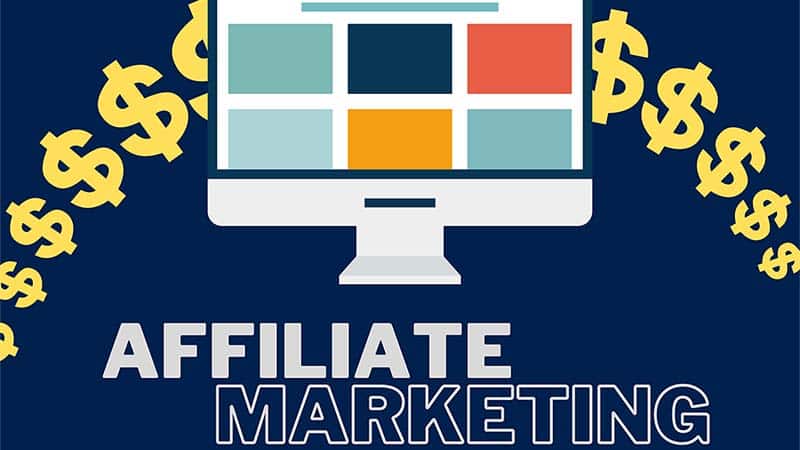 Choosing the Right Niche and Affiliate Programs
Before diving headfirst into the world of affiliate marketing, it's crucial to choose a niche that aligns with your interests and expertise.
Selecting a topic you're passionate about will ensure that creating content feels more like a labor of love than a chore. Plus, your enthusiasm will shine through in your writing, attracting an engaged audience that shares your interests.
Looking to buy a Shopify store? Consider how well its niche aligns with your hobbies and passions. Do you see yourself running this store 5, 10 years from now? What are its standout features, and how attractive are they to you?
Once you've pinpointed your niche, find relevant affiliate programs. These can range from well-known networks like Amazon Associates and ShareASale to smaller, niche-specific programs.
When researching potential partners, keep an eye out for commission rates, cookie durations, and payment terms. Don't be afraid to compare multiple options before committing, just like you would do when looking for the best banner tracking software — after all, it's essential to choose a program that offers both quality products and fair compensation.
Creating Compelling Content
Now that you've identified your niche and selected suitable affiliate programs, it's time to shift your focus to the heart and soul of your website: crafting captivating content that truly speaks to your target audience.
Remember, quality reigns supreme. Meticulously written, informative articles not only attract readers but also entice them to click on those all-important affiliate links.
Begin by addressing the common queries and challenges within your chosen niche. By tackling these topics head-on, you'll showcase your expertise and establish yourself as a trusted resource in the eyes of your audience.
Aim to be genuinely helpful and informative, steering clear of an overbearing sales pitch. Nobody enjoys feeling like they're being sold to at every turn.
As you write, seamlessly weave affiliate links into your content instead of shoehorning them in as an afterthought. This subtle integration not only makes for a more enjoyable reading experience but also enhances the credibility of your recommendations.
At the same time, don't shy away from sharing personal anecdotes about the products or services you're promoting. These relatable stories can add a touch of authenticity and humanity to your content, making it all the more engaging.
To further enrich your content, consider incorporating different formats, such as videos, infographics, and podcasts, alongside traditional blog posts. Diversifying the types of content you produce can cater to varied preferences within your audience and ultimately broaden your reach. Plus, this multifaceted approach can help position you as an innovative thought leader in your niche, setting you apart from the competition.
Driving Traffic to Your Website
Crafting exceptional content is undoubtedly a significant accomplishment, but it's only half the battle. The next crucial step is getting your masterpieces in front of eager eyes.
To drive traffic to your website, employ a potent blend of strategies, spanning search engine optimization (SEO), social media marketing, and email marketing. By tapping into these diverse channels, you'll maximize your reach and bolster your chances of success.
Kick off Your Traffic-Driving Efforts With SEO
Start by optimizing your content for search engines using relevant keywords that reflect the topics at hand. Strategic placement of these keywords within your headings, subheadings, and throughout your text will improve your chances of ranking higher in search results.
Also, don't forget to pay attention to other on-page SEO elements like meta tags and image alt tags. These seemingly minor factors can make a significant difference in attracting organic traffic.
Next Up: Social Media Marketing
Harness the immense power of popular platforms like Facebook, Twitter, Instagram, LinkedIn, and Pinterest to share your articles far and wide. These networks offer an incredible opportunity to connect with potential readers from all corners of the globe.
Engage with your followers by responding to comments, asking questions, and soliciting feedback to create a sense of community around your brand. As you foster these relationships, you'll cultivate a loyal audience that's eager to consume and share your content.
Don't Underestimate the Potential of Email Marketing
This tried-and-true method offers a direct line of communication with your audience, keeping them informed about fresh content while encouraging repeat visits to your site.
You could start by building a subscriber list. Offer enticing incentives like exclusive articles or discounts to encourage sign-ups — and then nurture these connections through regular newsletters packed with valuable information and updates.
A multi-pronged approach is essential for driving traffic to your website. By combining SEO best practices, savvy social media marketing techniques, and targeted email campaigns, you'll create a powerful synergy that propels your affiliate marketing endeavors to new heights.
The Bottom Line
Embarking on an affiliate marketing journey may seem daunting. However, with the right approach and dedication, it can be an incredibly rewarding venture.
Investing time and effort into producing top-notch content, finding beneficial affiliate programs, and utilizing various traffic-driving strategies is essential for success in this line of business.
By following the advice above, you'll be well on your way to monetizing your website.
So what are you waiting for? With this step-by-step guide in hand, it's time to dive into the world of affiliate marketing and start turning your digital real estate into a revenue-generating machine. Good luck!